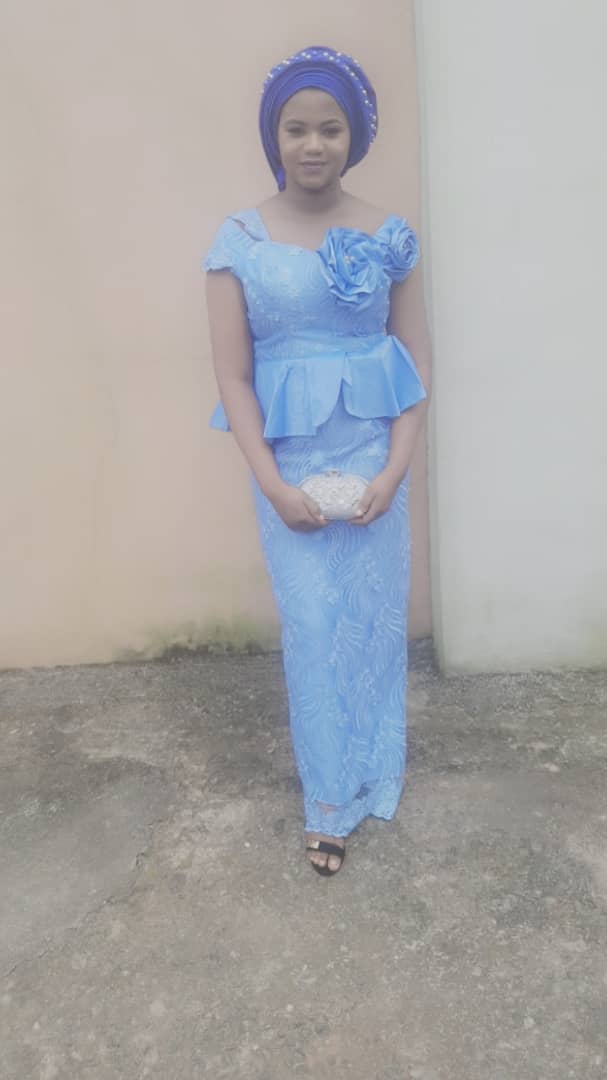 RELATIONSHIP: Granddaughter
Country: Nigeria
Posted On: December 1st , 2019
Department: Mass Communication
State of Origin: Edo
Address: 19, Idusogie Street, Off Etete Road, GRA, Benin City
FOREVER IN MY HEART- NENE
It's so sad to know that you are no more with us. I remember when I was little, we would come to the village to see our loving Nene, Your smile, your care, will linger on in my memory. One thing that gives me Joy and fulfillment is that I know you are resting in the bossom of the Lord. Adieu Nene! God be with you till we meet again.
Share this tribute: RELATIONSHIP: Mother
Country: Nigeria
Posted On: November 13th , 2019
Place of Work: Self employed
State of Origin: Edo
my beloved Mother
Tribute to my beloved Mother
Nene, it is still difficult to accept that you are no more because words cannot really explain how much you mean to me. Indeed you were a great and wonderful mother to me. A mother that loves children; you would never beat one for another, You would always make sure that I eat in the morning to avoid ulcer. I love you, but God loves you best. May your soul rest in the bosom of the Lord Almighty. Okin ewie Nene.
Pastor Mrs Rose Odianosen..
Daughter
Share this tribute: RELATIONSHIP: Granddaughter
Country: Greece
Posted On: October 26th , 2019
Place of Work: GREECE
State of Origin: Edo
TO MY TREASURED GRANDMA
She was one special grandma and the loss of her is felt deepy by so many.she keep me strong alive and make me believe that,the sky is my limit,She thought me to be a very good woman with a beautiful character to be a better person in life.you may have passed on,but your memories would always live on within us.grandma thank you for your sacrifices, your care and concern,your love and everything you did for us.i will forever be grateful and thankful that you are my grandma. Rest in peace we will never forget you and we will always love you forever and ever.
Share this tribute: RELATIONSHIP: Family Friend
Country: Nigeria
Posted On: November 19th , 2019
Department: Chief Executive Officer
Place of Work: Warri Delta State
State of Origin: Delta
Address: No 8 Agnes Tafri Street Warri Delta Stat
A lovely Mother is gone
The news of the Death of Nene came to me with great shock when Uche Obasi called me that faithful day.I really felt it and I missed her so much.that same instant my mind ran back to my days in Ambrose Ali University Ekpoma when Nene normally come to give us her motherly advice.She was just to gentle ,Humble very caring.she was so beautiful in fact,she was a mother of inexplicable virtue.I Mr.Tony Evuarherhe Obalefe we surely miss her.May her gentle soul rest in God's Kingdom.Mr.Tony Evuarherhe Obalefe,CEO OBARHE LIMITED WARRI DELTA STTE
Share this tribute: RELATIONSHIP: Granddaughter
Country: United States
Posted On: October 22nd , 2019
Place of Work: Benin city
State of Origin: Edo
Address: I6 obehi okpaha eyean
Till will meet again Nene
U MAKE ME TO UNDERSTAND THERE IS TIME 4 EVERY THING IN LIFE U WERE SO PAT8 IN LIFE, WHEN EVER I LO0K AT UR FACE THERE'S A UNIQUE SMILE ON UR FACE THAT BRINGS JOY , HOPE AND ENCOURAGEMENT. I'MISS YOUR DELICIOUS MEALS....
MAMA, YOU WILL FOREVER REMAIN IN OUR HEARTS.
Share this tribute:
Displaying 5 out of 15 items
BIOGRAPHY OF LATE MRS. OSAMUYI BLACKY ALENOSEN
Late Mrs. Osamuyi Blacky Alenosen was born in 1932 into the family of late Pa Joshua Imafidon of Ukpoke Ughele Ekpoma in Esan West LGA of Edo state. After the death of her mother in 1941, she went to stay with her grandmother at Idumunegbon-Emuli, Ekpoma.

Nene had no formal education but was very industrious. At her teenage age, Nene goes to the farm with her grandmother and with the help of her grandmother she sells her farm produce in the market. Nene got married in the year 1950. Nene struggled to train her children by venturing into trade in the year 1954, Nene also buys clay pot (Uwawa) from Auchi market and resells them, her journey is usually done on foot, taken approximately 3 days. Nene was also a cook at Ujoelen grammar school Ekpoma in 1975 which she does up till late 1983. Nene also farmed pineapple and also sells pepper in the market which she does till her death.

Nene was baptized into Catholic church and was a dedicated member and also belongs to various groups in the church which include St. Jude society, CWO, Helping ministry, and Charismatic renewal, until her death she was a devoted Christian.