 RELATIONSHIP: Mentor
Country: Nigeria
Posted On: July 28th , 2019
Department: Chemical/Petroleum Engineering
Place of Work: Alex Ekwueme Federal University Ndufu-Alike Ikwo Ebonyi State
State of Origin: Kwara
Tribute
In many ways, Faculty of Engineering and Technology, AE-FUNAI will forever appreciate you Prof.
MayAlmighty Allah be pleased with you and forgive all your shortcomings.
Rest in Peace, the Prof., I appreciate.
Share this tribute: RELATIONSHIP: Mentor
Country: Nigeria
Posted On: July 28th , 2019
Place of Work: A-E FUNAI
State of Origin: Ebonyi
Keep Resting On, Prof.
When it appeared the sky has fallen on my head, you comforted me and showed me an escape route and a light at the end of the tunnel. You worked had to establish Faculty of Engineering. You counselled many, gave them hope and a direction. Your death, like many other mysterious ones sent series of unanswered questions to the owner of the Universe. May God continue to comfort members of your family.
Keep resting on Prof.!!! Adieu.
Share this tribute: RELATIONSHIP: Colleague
Country: Nigeria
Posted On: July 27th , 2019
Department: Electrical/Electronic Engineering
Place of Work: Alex Ekwueme federal university Ndufu-Alike Ikwo Ebonyi State RELATIONSHIP: Niece
Country: Nigeria
Posted On: July 27th , 2019
Department: Electrical / Electronic
Place of Work: AE-FUNAI
State of Origin: Enugu
ONE YEAR REMEMBRANCE OF MY LATE UNCLE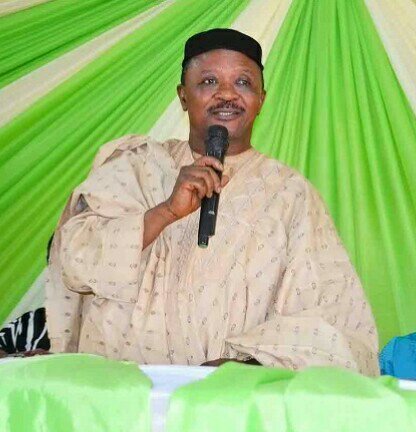 I came into this life, you held me in your arms, you kept me safe, so no one could harm, you taught me values, lessons in life I would learn, you taught me to respect. Everyday I think of you, I still can't believe you're gone, you didn't even give me the chance to repay you for everything you've done, It hurts so much, Uncle, I don't know if I will ever get over your passing, the legacies you left behind will live on for decades. I will always do my best to live up to your expectations. I miss you so much my dearest Uncle, the pain does not ease, I pray you are happy and finally at peace.
Keep resting in bosom of thy Lord
We love you but God loves you most
God plz always console us
Share this tribute: RELATIONSHIP: Mentor
Country: Germany
Posted On: July 26th , 2019
Department: Chemical and Energy engineering
Place of Work: AL-FUNAI
Greatest Role Model (Prof. M.O. Edoga)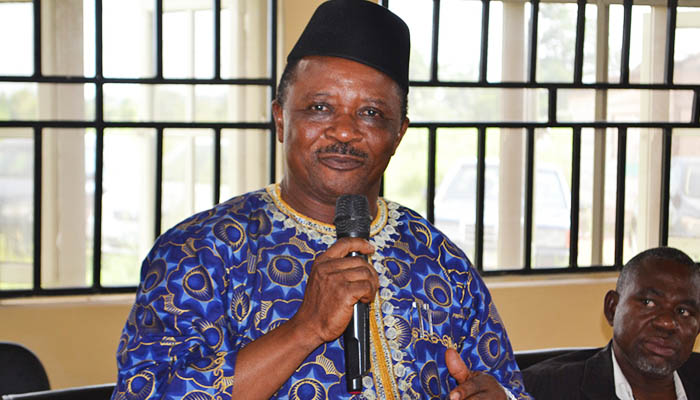 Words are not enough to express the painful vacuum created by your demise.
You were a beacon and an inspirator. You inspired me to see opportunities in learning and mentoring others. Am forever grateful for guiding me from the first day of work at the university.
I saw a father and a leader in you which propelled me to where I am today. You gave my career a deeper meaning.
Though you are no more but your legacies remain as a guide to all who were closed to you. Missing you is an under-statement but I know we shall one day meet to path no more.
Share this tribute:
Displaying 5 out of 11 items
BIOGRAPHY OF LATE PROF. MATTHEW O. EDOGA
Matthew Obichukwu Edoga is Professor of Chemical Engineering with bias in Petroleum/Petrochemical Engineering and Technology at Alex Ekwueme Federal University, Ndufu-Alike (AE-FUNAI), Nigeria, a registered Engineer with Council for Regulation of Engineering in Nigeria and the pioneer Dean, Faculty of Engineering and Technology. A native of Aku (but precisely Ezi-Osigo-Ejuna-Aku) from Ejuna Autonomous Community in Igbo Etiti Local Government Area of Enugu State.

Professor Edoga, fondly called "Mighty" by friends and well-wishers received a Bachelor of Engineering degree in Chemical Engineering from the 1st University of Technology in Nigeria (former ASUTECH, Enugu), a Master of Science degree and a Doctor of Philosophy degree all in Chemical Engineering from the largest University, South of the Sahara – the prestigious Ahmadu Bello University, Zaria, Nigeria. Prof. Edoga was the first Nigerian to be honoured with Doctor of Philosophy degree in Chemical Engineering Department of Ahmadu Bello University, Zaria, Nigeria. Of course, he is the first Aku person to obtain a degree in Chemical Engineering.

As part of his nomadic academic activities, he attended both Washington State University, U.S.A. and Grenoble Graduate School of Business, France, where he was trained on Desktop Learning Module (DLM) and principles of pedagogy, respectively, as a means of enhancing his teaching capabilities in the University.

His research activities encompass the area of catalysts development and application, Bioremediation, Petrochemicals development and application and process equipment design.

He has taught courses both at undergraduate and postgraduate levels in his area of specialization at Ahmadu Bello University, Zaria, Nigeria and Federal University of Technology, Minna, Nigeria. Also, he has held visiting professorships in Federal University of Technology, Yola, Nigeria University of Maiduguri, Maiduguri Nigeria, University of Lagos, Nigeria and Petroleum Technology Development Fund (PTDF), Abuja, Nigeria. He was the Chairman of the Committee on the Establishment of Faculty of Engineering and Technology in FUNAI and immediate past Director of FUNAI Advancement and Linkages Centre. He has over fifty high impact journal publications; and several proceedings and conference papers. He attended several international workshops and conferences at USA, France etc.

He is happily married to Dr. (Mrs.) Rita Ngozi Edoga of University of Leeds, United Kingdom, with two boys–Joseph Kenechukwu and Joel-Maria Chukwuebuka.