 RELATIONSHIP: Friend
Country: Russia
Posted On: August 8th , 2020
Tribute to Tolu
Tolu, you are a brother whom I cherish dearly. You always carried with you a disarming presence that makes anyone that come in contact with you to feel at home. You are sassy with your wit but you were always charitable. You are a gentle soul that always considered others and you were very empathetic.
We do miss the wit and joy that you bring to conversations.
I write to the Jegede family to convey to you that you trained a son with character, meekness and dignity. Take solace that he did convey the depth of your commitment to Christ and he brought with him that unassuming nature of our Lord with him wherever he went.
To Monioluwa, I wish to say to you weep no more for Tolu has gone home to be with Lord but he has left for us a legacy of meekness and empathy, we will never forget the memories of such as blessed soul.
From Steve .
...
VIEW FULL TRIBUTE
Share this tribute: RELATIONSHIP: School Mate
Country: Nigeria
Posted On: August 7th , 2020
Never Be Forgotten
I remember the first time I saw Toluwani.
He had a reserved smile and with his few words, I could see he had a lot in him.
I was one of the older students that showed him and his group mates around back then, in Kazan.
There are so many people whose spirit are so strong, it emanates in their physique, you can see the strength in their eyes.
These kind of people are so strong that you never imagine to hear an obituary announcement about them. Ever.
Toluwani was one of such people. When I heard, it felt indeed as if a huge battle has been lost.
Please have comfort in fact that from the beginning his name was - Toluwani. He's God's own.
One thing I know for sure is he will never die the second time by being forgotten. His name will always live in our hearts.
Please be strong, stay strong.
Share this tribute: RELATIONSHIP: Friend
Country: Nigeria
Posted On: August 7th , 2020
Department: English and Literary Studies
Place of Work: Alex Ekwueme Federal University, Ndufu-Alike, Ebonyi State
Condolences!
Condolences!
Dear Mrs Jegede and the entire Jegede family,
It is with great shock that I learnt of the passing of your beloved son, Tolu Jegede.
As a parent, I can only imagine the pain that you and all members of your family are going through at this moment. My fervent prayer is that the almighty God shall bestow His benign spirit of consolation and healing on you and all members of your family.
From the torrents of pictures and video clips from friends, classmates and colleagues, there is no doubt that despite the brief moments that he stayed on earth, your son Tolu, just like a brilliant star, was able to have some positive impact on everyone that he met. This is indeed a great testimony and a very lasting legacy.
Since every event in our life happens according to Divine plans, I can only urge you to seek the face of God, especially during these moments of pain and sorrow.
The almighty God, in His infinite mercy, shall heal and bestow His peace upon you.
Remain blessed.
Prof Gloria M.T
Share this tribute: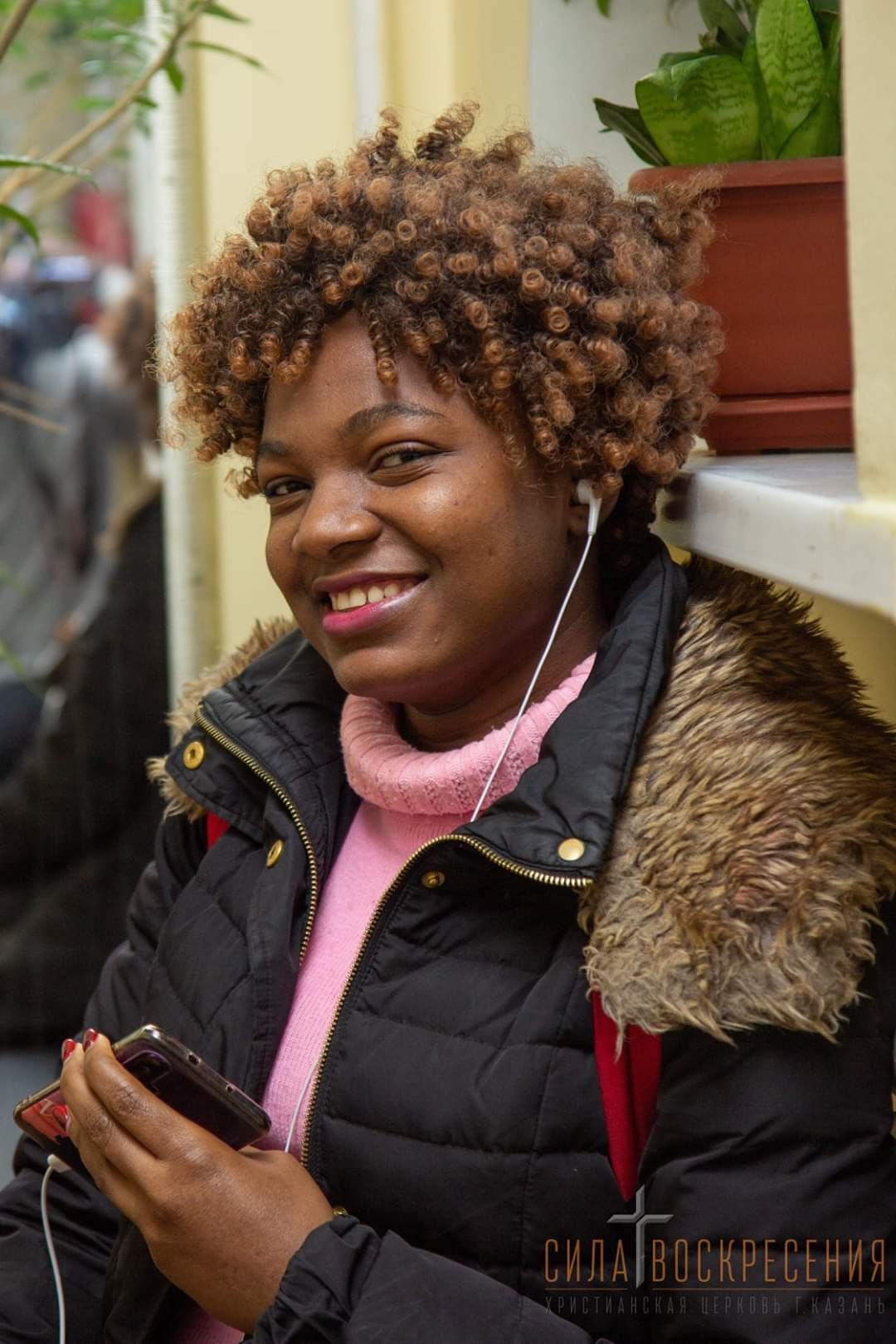 RELATIONSHIP: Friend
Country: Russia
Posted On: August 7th , 2020
Department: Astronomy
Place of Work: Kazan Federal University
State of Origin: Nasarawa
IN THIS LIFE OR THE NEXT
Tolu, I only knew you for 2 years, but my life was impacted greatly. You knew how to motivate me to study more when I had issues with school. You were there for me physically, emotionally, financially, and spiritually. You were more than a friend to me and I will cherish the memories we had together.
With you gone, life won't be easy and won't go back to being normal again, but I will push my way through it.
I pray for comfort especially to your family. My deepest condolences.
You always supported my poetry, so here is a piece I wrote, dedicated to you.
IN THIS LIFE OR THE NEXT
Last night, I went to bed with smiles,
But I woke up drowning in my tears.
Although my dreams stretched for miles,
I was bombarded with my deepest fears.
I never imagined my life like this,
It was supposed to be pure bliss.
You left without saying goodbye,
And not to somewhere nearby.
All of a sudden, I'm surrounded by empty space,
With only shadows and glitches of your face.
I hear your voice in the whispers of the wind,
As loud as echoes in the darkness.
I saw your face in my yesterday,
I can hear your voice in my today,
I envision your plans in my future,
Even though your absence is torture.
I know I look fine, but I'm not okay.
My heart is bleeding beneath the smile.
Most nights, I cry myself to sleep,
Because the reality of your absence hits me.
In these very moments, I miss your warm hugs,
I miss the comfort of your warm embrace,
I miss the... VIEW FULL TRIBUTE
Share this tribute: RELATIONSHIP: Friend
Country: Nigeria
Posted On: August 7th , 2020
A Hero's gone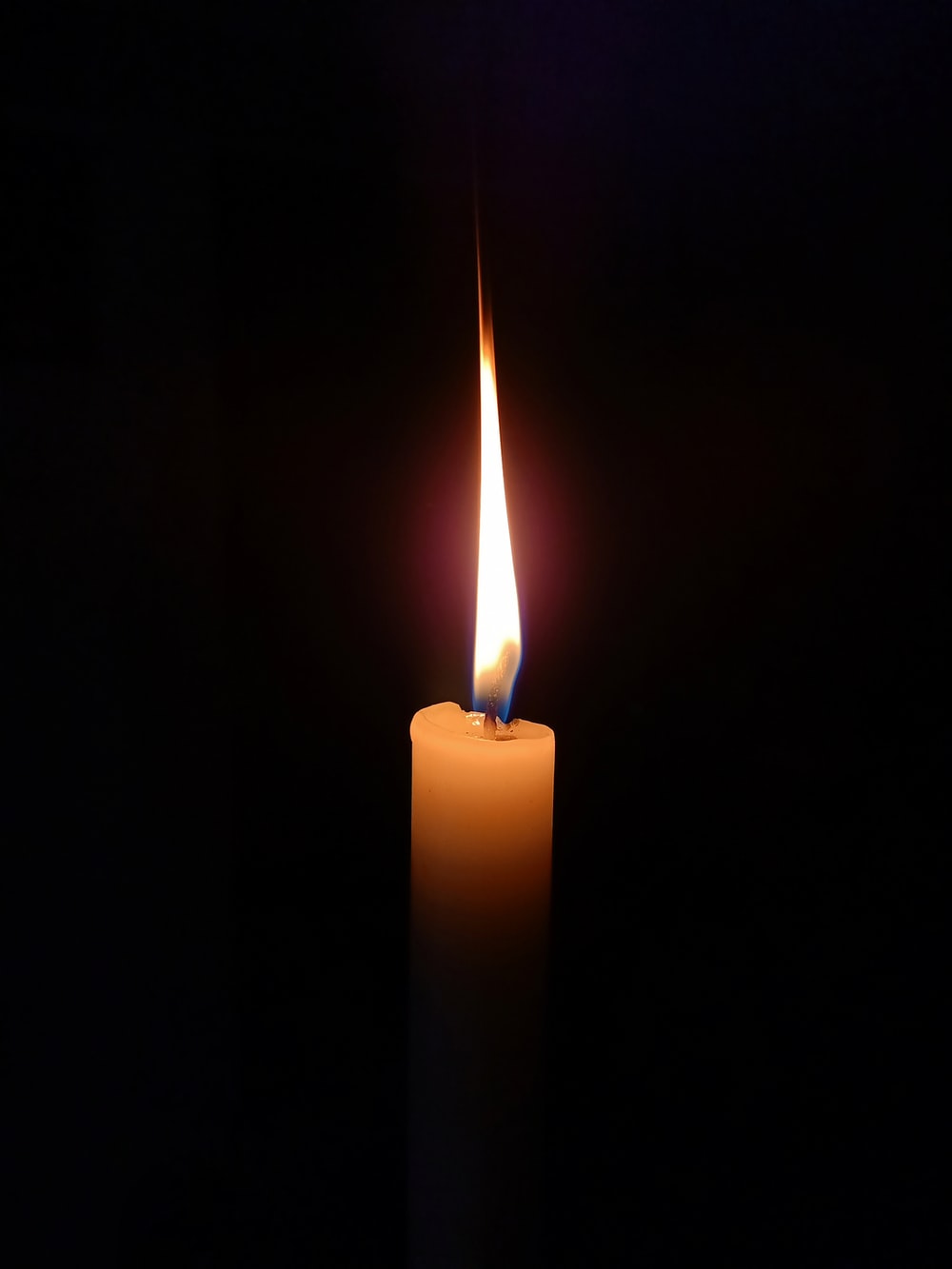 Dear Tolu,
I never got a chance to have a personal encounter with you, but people's lives whom i know that you touched, is enough to write hundred pages about you. It is really sad you had to leave Earth so soon, but I believe you are in a better place.
It is my prayer however, that God gives his family and friends the fortitude to bear this ireplaceable loss.
I know on the July 11th, 2020
The angels looked down from heaven that day
Seaching from miles afar,
And deep within the distance
To see a shining star.
And they knew that very instant
That the star was theirs to gain,
So they took you up to heaven,
Forever to remain.
And to guide us down here.
Look down on us from heaven.
Keep us free from hurt and pain.
You'll always be within my heart
Until we meet again
Share this tribute:
Displaying 5 out of 6 items
BIOGRAPHY OF LATE STEVEN JEGEDE TOLUWANIMI
Tolu boboo, as we fondly called him, was given birth to on the 22nd day of August, 1998. It was a very great day for the family because of the circumstances surrounding his birth. That very day, at around 4am, Daddy was in the labour room with mummy. After his quiet time, God spoke to him in an audible voice, loud and clear, and said, "He is my own; He is my own". This was what brought about TOLUWANIMI (I am God's own).

He was born to Pastor and Deaconess Wole Jegede. He was born and brought up in Akure, Ondo State, Nigeria. He attended Mt. Olives Nursery and Primary School for his primary education before proceeding to Model Secondary School for his junior secondary education. He attended Federal Government Academy, Suleja, for his senior secondary education. Toluwanimi was a bright kid; smart, intelligent, sensitive, and very spiritual. He had dreams of becoming a medical surgeon, and he went to Obafemi Awolowo University, Ile-Ife, to attain those dreams where he spent a year.

Ever resilient and not letting anything deter him from his dreams, he won a scholarship that allowed him to study medicine abroad. He studied medicine in Russia for four years before God called him home. Tolu was always very particular about God, speaking to his family and friends from time to time about things of the kingdom; this is why we are beyond confident that he is with the Father. We owe it to him to do right by him so that we can be reunited when it is time. After all, as his name fully depicts, "I belong to God."

Toluwanimi was such a breadth of fresh air. He was very shy but loving to the core. He was comfortable and happy in his friendships, and his eyes lit up whenever he was dishing out intellectual materials and book-related topics. He had such positive vibes that brought so much laughter wherever he went. Thinking of Tolu's resilience in his endeavours makes us all want to put in more effort in every sphere of life and do better so that we can make him proud, to the best of our abilities, academically, spiritually, and even mentally. Filling his shoes would be a herculean and impossible task, but that is the least we can do. We love him very dearly, and he lives on in every breath that we take and every pulse of our hearts.

We love you, Toluwanimi Steven JEGEDE. Until we meet to part no more, keep soaring on the wings of angels.