 RELATIONSHIP: Friend
Country: Russia
Posted On: August 6th , 2020
Department: Mathematics and Mechanics
State of Origin: Abia
Address: Kazan Federal University
Message to an Icon of Life, Tolu.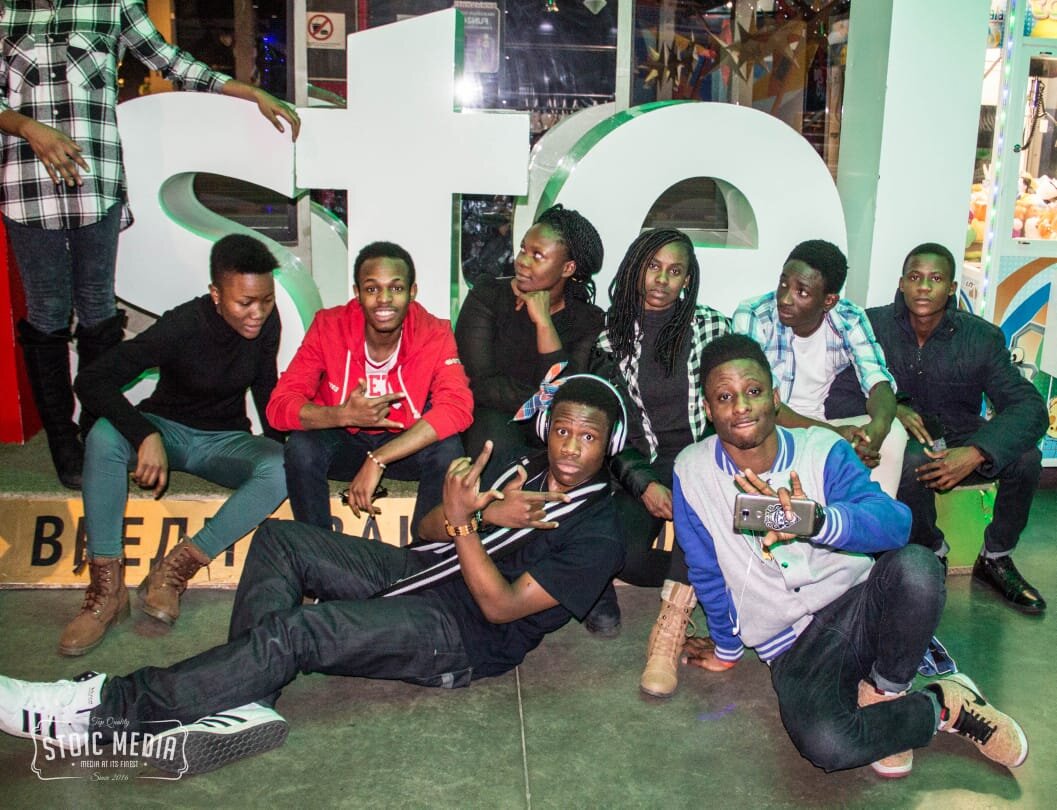 Tolu was among the four students I had the pleasure and honor of meeting at the Kazan train station, when they arrived Kazan from Nigeria sometime in 2017/2018. While helping them with their registration at the Kazan Federal University, I got to share words with all of them, including Tolu. Tolu was calm, cheerful and very respectful. I saw them as kids whom I needed to take care of: help with registration, get them a place to stay, show them around the city, etc. I would make statements like "We need to get the kids a place to stay today...." and they would laugh that I called them "kids" when they were my age-mates. But that is the way I saw them: beautiful people who I was blessed to meet and wanted to take care of and help however I could.
Fast forward a couple of years later Tolu had quickly adapted to life in Russia, mastered the language, made friends, doing so well in his studies in medicine, which everyone knew was a tough course in KFU. This speaks to his dedication, hardwork, kind-heartedness and loving spirit. I am so so proud of him, and I am very grateful that my life was touched by Tolu, however little the time we shared together was.
My heart goes out to his family, relatives and loved ones in your time of sorrow. You are always in my thoughts and prayers.

Please accept my heartfelt condolence.
Share this tribute:
Displaying 6 out of 6 items
BIOGRAPHY OF LATE STEVEN JEGEDE TOLUWANIMI
Tolu boboo, as we fondly called him, was given birth to on the 22nd day of August, 1998. It was a very great day for the family because of the circumstances surrounding his birth. That very day, at around 4am, Daddy was in the labour room with mummy. After his quiet time, God spoke to him in an audible voice, loud and clear, and said, "He is my own; He is my own". This was what brought about TOLUWANIMI (I am God's own).

He was born to Pastor and Deaconess Wole Jegede. He was born and brought up in Akure, Ondo State, Nigeria. He attended Mt. Olives Nursery and Primary School for his primary education before proceeding to Model Secondary School for his junior secondary education. He attended Federal Government Academy, Suleja, for his senior secondary education. Toluwanimi was a bright kid; smart, intelligent, sensitive, and very spiritual. He had dreams of becoming a medical surgeon, and he went to Obafemi Awolowo University, Ile-Ife, to attain those dreams where he spent a year.

Ever resilient and not letting anything deter him from his dreams, he won a scholarship that allowed him to study medicine abroad. He studied medicine in Russia for four years before God called him home. Tolu was always very particular about God, speaking to his family and friends from time to time about things of the kingdom; this is why we are beyond confident that he is with the Father. We owe it to him to do right by him so that we can be reunited when it is time. After all, as his name fully depicts, "I belong to God."

Toluwanimi was such a breadth of fresh air. He was very shy but loving to the core. He was comfortable and happy in his friendships, and his eyes lit up whenever he was dishing out intellectual materials and book-related topics. He had such positive vibes that brought so much laughter wherever he went. Thinking of Tolu's resilience in his endeavours makes us all want to put in more effort in every sphere of life and do better so that we can make him proud, to the best of our abilities, academically, spiritually, and even mentally. Filling his shoes would be a herculean and impossible task, but that is the least we can do. We love him very dearly, and he lives on in every breath that we take and every pulse of our hearts.

We love you, Toluwanimi Steven JEGEDE. Until we meet to part no more, keep soaring on the wings of angels.