 RELATIONSHIP: Family Friend
Country: Nigeria
Posted On: January 30th , 2018
CONDOLENCE
SCRIPTURE UNION NIGERIA ,AFIKPO AREA
CONDOLENCE MESSAGE
The entire brethren of Scripture Union (Nig.) Afikpo Area wish to use this medium to condole with our Area Chairman and his entire family on the demise of his dear wife. We shall not mourn like those who do not have hope. It's our prayer that the good Lord will comfort all of you even as we look forward to that glorious morning when we shall meet with her without parting!
More grace to you
Yours in Him,
Elder Kingsley Okoro Bro.Patrick Oguh
Area Secretary Travelling Secretary
...
VIEW FULL TRIBUTE
Share this tribute: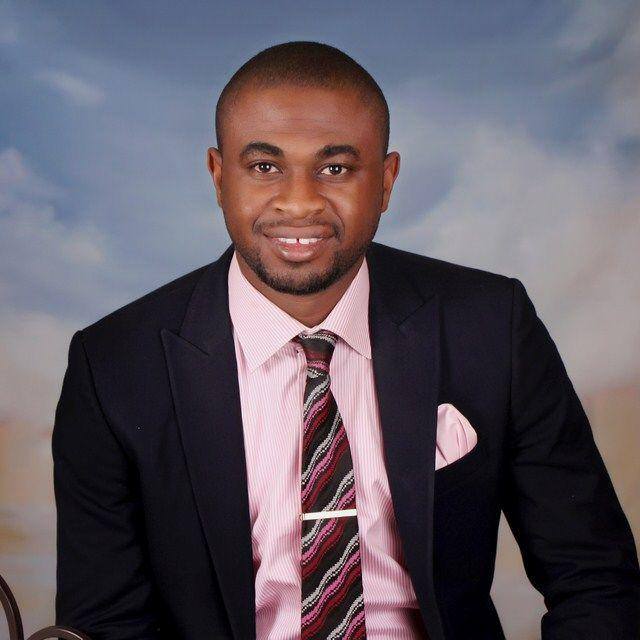 RELATIONSHIP: Nephew
Country: Nigeria
Posted On: January 27th , 2018
Place of Work: Solina Group
State of Origin: Ebonyi
Address: Abuja
An Epitome of Motherhood
When I think about writing this note, I struggle to find words. You have been a source of constant encouragement and love to me. I remember at 6 years old when Mummy Vero left us, your strength, love, and encouragement kept us going. You took our sister in your home and cared for her like one of your own. I look at the home you left behind and I see faces of children (now adults) that were raised like our sister. Your good heart is beyond natural - it is a gift from God!
One of the most precious times we spent together was the Christmas before my wedding. Your words of encouragement kept me going against all the odds. Thank you for those stories about our family that put everything together in perspective for me. Thank you for accepting my wife and making her feel loved.
I am excited because I have hope. Not hope from this world. But the hope of resurrection. The hope that we will reunite again. The hope that we will spend eternity together with Jesus. The hope that I will see you again. Till then, enjoy God's manifest presence in Heaven - I can't imagine how much joy you have right now. And please tell Mummy Vero that we are doing fine. We will see her in due time!
Share this tribute: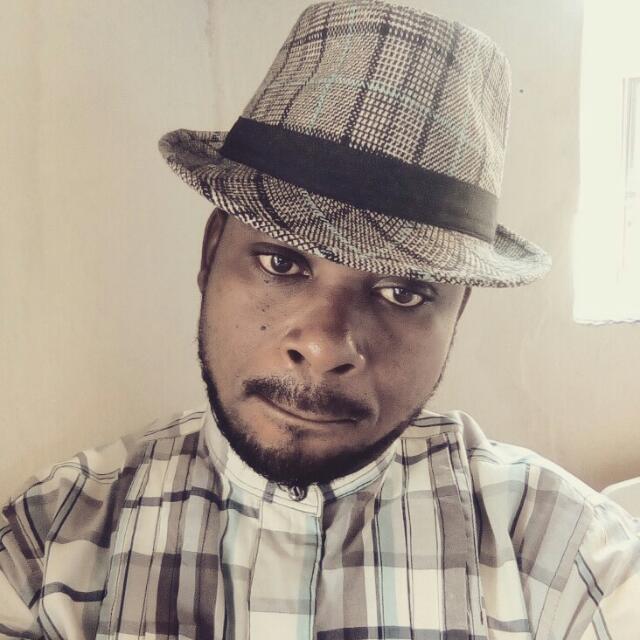 RELATIONSHIP: Son
Country: Nigeria
Posted On: January 26th , 2018
Department: Human Anatomy
Place of Work: Port Harcourt
State of Origin: Ebonyi
TRIBUTE TO MY SUPER MUMMY.
Oh mummy, am yet to come out of the shock and face the reality of your demise. I was shocked to my marrow when I confirmed that it was sunset at midday. The moment I received the news of your ascendance, my world caved in, my heart was torn into two, one was filled with heartache and pain and the other died with you. Sleep eluded me. All I could recall then was your last call when I was in the office that beautiful morning few days before the unthinkable happened. I lie awake at night when the world is fast asleep, through the stillness of the dark. I take a walk down memory lane with tears filled eyes trying to figure out those lovely years I shared in your love, generosity and care for humanity.
Oh death where is thy sting? What a travail of mortal man in vanity. I could write a million pages yet unable to describe your personality and how much you gave yourself and your resources in caring for your children, other people's children and all around you. I lack words in describing the kind of mother you were to me and my siblings but still could not control my tears each time I tried to write. If I could control my tears and write books about you, dear mummy, mummy Umuhia, these would be the greatest ever told of a kind, loving, warm hearted, hard working ( onye nlaka), Inspiring and a virtuous mother who... VIEW FULL TRIBUTE
Share this tribute: RELATIONSHIP: Son
Country: Nigeria
Posted On: January 23rd , 2018
Mummy lives on
Mummy, I am still in shock... I can't imagine not being able to repay all the sacrifices you made for me and everyone you came in contact with. You always had this inner strength, always finding a way to cope with any situation. You are really a superwoman, a role model per excellence, you fought well, You are My hero even in death.
Chai, this life can be unfair, who will call me at least once a week, just to ask me if I have had something to eat ?, who will pray for me?, who can I confide in with serious life issues?.
In all this, All I can say is 'God knows best', but I will continue to love u mummy, and I know we will meet again, this time it will be to part no more. Rest on mummy, Adieu!!!
Share this tribute: RELATIONSHIP: Aunt
Country: Nigeria
Posted On: January 23rd , 2018
TRIBUTE TO MY GREAT AUNTY
On that faithful day, 5th December 2017. I was informed that you are no more. To me it was just like a dream or maybe you travelled to come back later. Only God knows it is so painful to loose you. Aunty Nnenna. We will miss your great impact in our lives, your words of wisdom, your concern, your encouragement and your love for us all. But the scripture made us to understand that we should give thanks to God in every situation. My lovely aunty I love you but God loves you most.
May your gentle soul rest in peace till we meet to part no more.
Adieu Oz uo oha.
Mr Francis Oko and family
Share this tribute:
Displaying 20 out of 25 items
BIOGRAPHY OF LATE MRS. NNENNA JOB IDAM - NEE ELERI
Mrs. Nnenna Job Idam (Nee Eleri) was born on the 28th day of October 1955, into the family of Mr. & Mrs. Idam Eleri of Amachara Elu in Afikpo North LGA of Ebonyi state. She is the first in a family of seven children. She had her primary school education in Station Urban Primary School, Kpirikpiri, Abakaliki from where she obtained her FLSC in 1970, after the Nigerian Civil War. She enrolled in the then popular Izzi Girls Secondary School Abakaliki, and finished in 1975.

She taught briefly as an auxiliary teacher, before proceeding to Women Training College (WTC) Umuahia, from where she obtained her Teachers Grade II Certificate in 1980. She taught in various schools: Ukpa/Amachara Primary School, Ngodo/Amachi Primary School, just to mention a few. After a while, she proceeded to Ehamufu College of Education in Enugu State from where she got her National Teacher Certificate in education (NCE) in 1987.

In 1989, she got married to Mr. Job Idam of Ezi-aja village in Amuro, Afikpo North LGA. The marriage is blessed with three lovely children. Not yet satisfied with her educational qualification even after marriage, she proceeded to Federal University of Technology Owerri (FUTO) form where she studied and graduated with upper credit in Information and Communication Technology in 2004. Not yet satisfied again, she went to Imo State University Owerri, from where she graduated with a Bachelor of Science (BSc) degree in Government and Public Administration, in 2007.


WORK EXPERIENCE
Apart from teaching in various primary schools in her early days, she taught in the following areas.


| | |
| --- | --- |
| Secondary Technical School, Afara, Umuahia | 1990 – 1997 |
| Ibeku High School, Umuahia | 1998 – 2000 |
| Government College Umuahia | 2001 – 2009 |
| Model Comprehensive Girls Secondary School, Ugwuacara, Abakaliki | 2009 – 2013 |
At Ugwuachara, she served as a vice principal and retired as a Director of Education. After her retirement but not tired, she went into private practice as the General Supervisor of Blessed Martins International Schools. Until her death, she was the Principal of Blessed Martins International College.
CHRISTIAN LIFE
She embraced Christ very early in her life, and was a devote Christian, who dedicated her life in the service of God. At Ehamufu, she was the Christian Union/NIFES President. She featured very prominently in the Scripture Union Fellowship (SU) where she held various positions. She held the post of Zonal Secretary Scripture Union Afikpo Zone, Afikpo Township Group President, and was actively involved in scripture union activities with her husband, who served twice as "Area" Chairman, both in Umuahia and Afikpo respectively. She also actively participated in other religious activities, some of which include:
Member, Full Gospel Business Men Fellowship Afikpo/Abakaliki Chapters
Guest Speaker to various Full Gospel Fellowship in Abakaliki
Publicity Secretary of CAN (Christian Association of Nigeria) Women Wing, Abia State
Financial Secretary, WOW CAN, Ebonyi State chapter
Member, Intercessors for Nigeria
Women's Guide President
Presbyterian Church World Bank Parish, Umuahia
She was also the first National Secretary, Afikpo Chirsitian Fellowship (ACF) of Nigeria. She was until her death, a marriage counsellor, and one of the co-ordinators of the Teens Church in St. Peters Presbyterian Church Abakaliki. Her great passion for youth propelled her into reaching them through her organization of Scripture Union (SU) fellowship in all the schools she taught in. She loved the youth and they loved her too.
Adieu Mama
You will always live in our hearts.