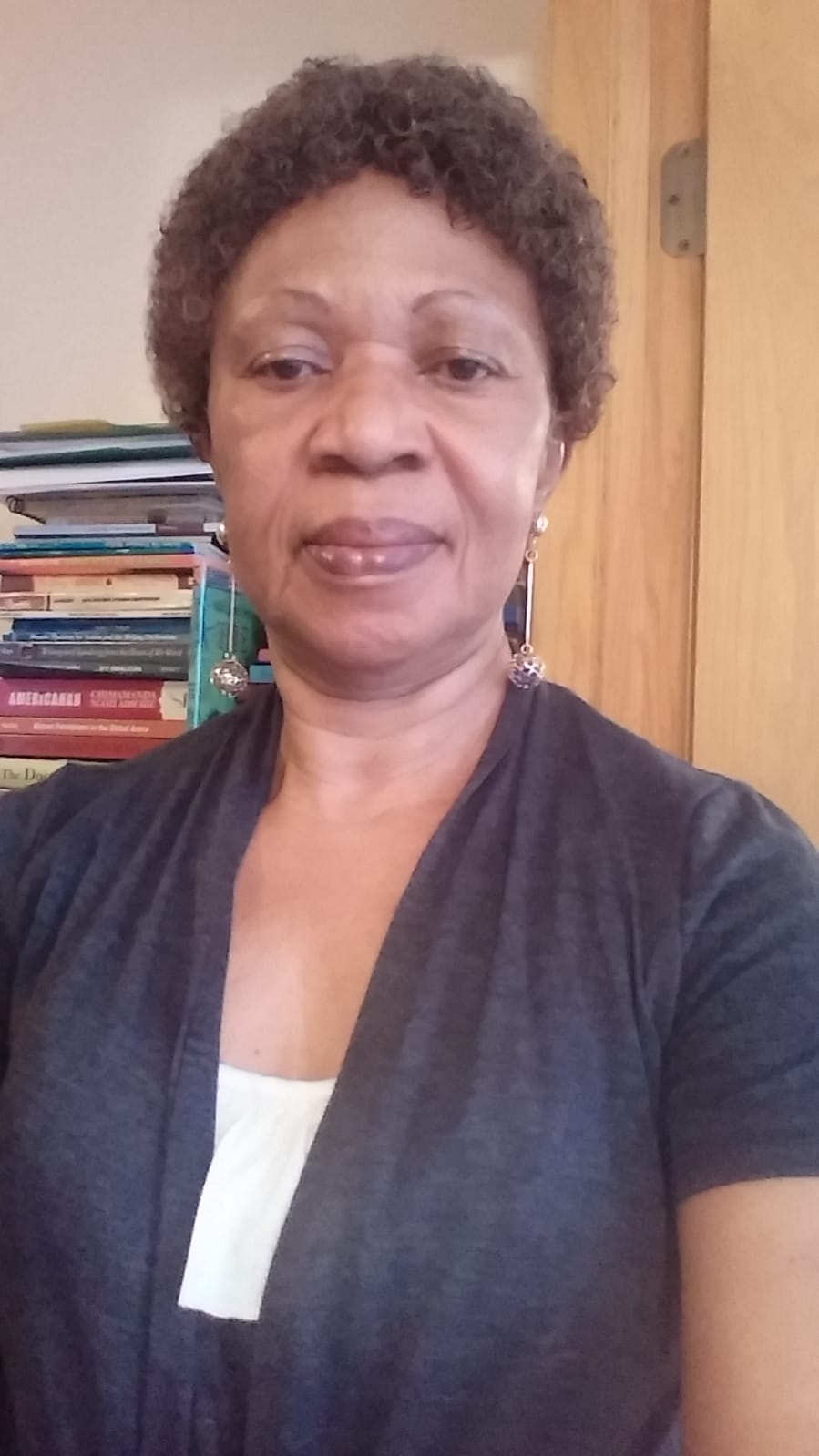 RELATIONSHIP: Family Friend
Country: United States
Posted On: September 10th , 2020
Place of Work: Wichita State University
Too Late to Meet "My Brother"
My brother, Rev. Ugochukwu Obiora Adimora, your sister, Chinyere, has been my friend from the time we were teens, so I call you brother as she calls you and I call Akachi, Sister Theo, as Chinyere calls her. Please Brother, let me give respect to these great sisters by calling them some of their professional names, maka na odiro eazy-o. Professor Akachi Adimora Ezeigbo, I salute you, Head of English Department, and Aka-na-edeji-pen, Creative Writer Extraordinary. Professor Chinyere Adimora Okunna, I salute you, Commissioner, Dean of Social Sciences and Ada-Eji-Eje-Mba of Anambra State. These illustrious women never cease to attribute their achievements to family and background. Brother, I was looking forward to coming to Uga to see the origin of the "delicious" tales that include you and Mama whom I had the honor to know very well, and others. I will still make that trip, but you will not be there to give me the awesome welcome that you are known for. Selfless care giver of wherever need calls, I heard how you would prepare and get things in place whenever someone was coming home. Alas! Death has robbed us of your unconditional hospitality.
But death, "be no proud,"
For Pastor Adimora still lives,
Through his household legacy:
First Lady of Reverend Adimora,
Children and grandchildren – All,
Spreading the name of Adimora,
The loving patriarch of the line,
Whose legacy lives with the faithful,
That forever sing Jesus and Alleluia.
You, devoted servant of the Most High,
You, who worshipped God all your life,
Rest in peace. My brother. Till we meet. RELATIONSHIP: Family Friend
Country: Nigeria
Posted On: August 16th , 2020
To God be the Glory
Times like this when we morn our loved ones demand a sorber reflection on life. We ask many questions about life, we try to rationalize what should have been done to make things different. But we should all be consoled in the Lord Almighty that our late brother is now resting with his maker.
Life appears to offer so much but like the Psalmist says all is vanity.This is the road mankind must walk through. So we continue to live and remember the good memories our brother shared with us and be glad that we once had him with us. We further look up to seeing him again at the resurrection when we all meet to unite with the saints forever. This should continue to strengthen and give you all hope that you will still see him again. May his gentle soul continue to rest with God in Jesus name. Amen.
Share this tribute: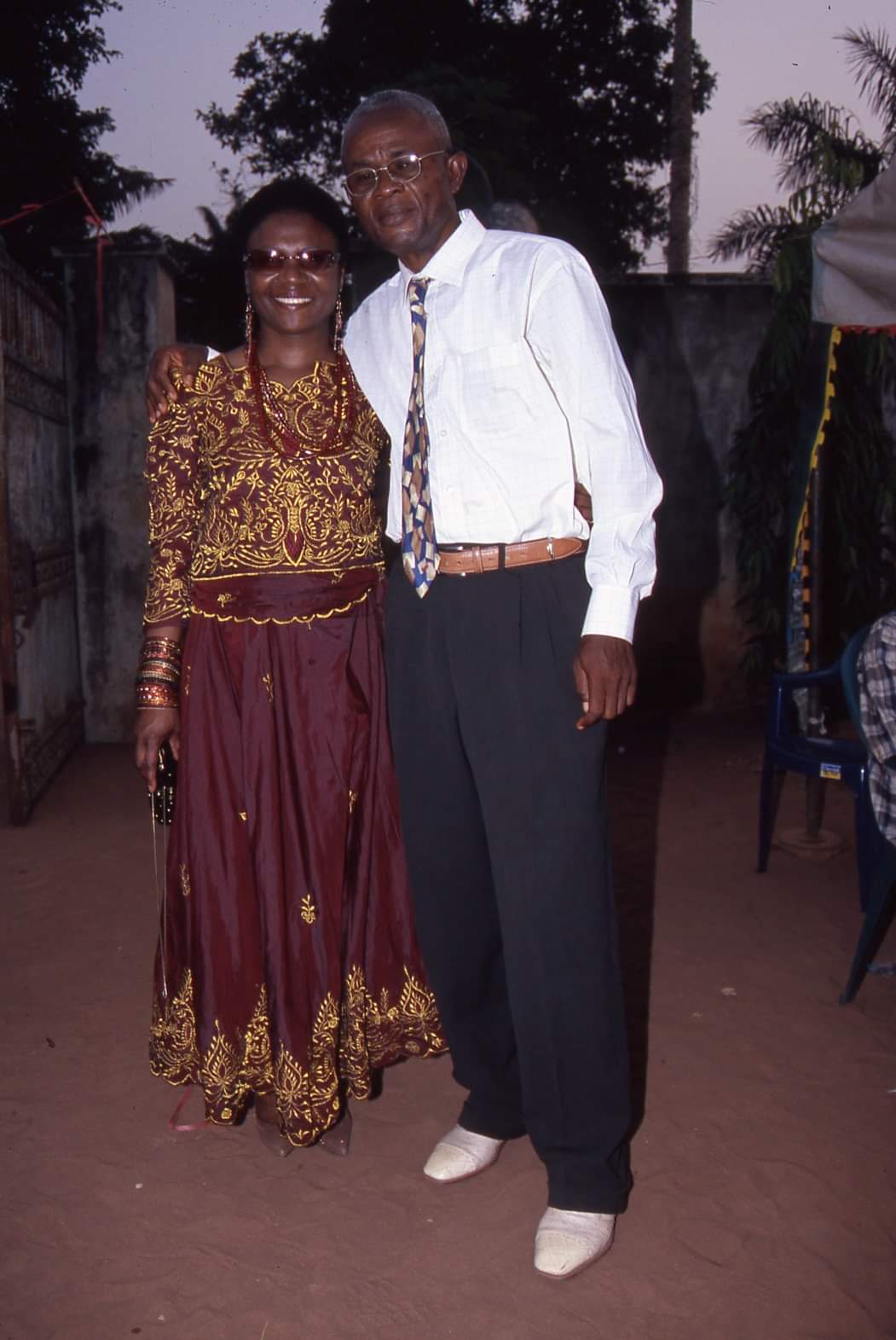 RELATIONSHIP: Cousin
Country: United Kingdom
Posted On: August 15th , 2020
CALL UGOCHUKWU
CALL UGOCHUKWU
Exactly at this hour 8.46am on Monday 17 February 2020, exactly a week today, the news of the passing away of my precious Cousin Ugochukwu Adimora reached me, silencing me. Words are paying their homage by bowing to silence, by keeping silent in honour of him whose voice rises to be heard when being heard makes a difference
Precious Cousin Ugochukwu, "nwanne w? ihe etinyehe nnu ma ya anat? ?t?". You told me how much you LOVED that saying. You told me that we, the Adimoras, must keep maintaining and expanding the very special LOVE that was the bond our fathers shared and handed down to us, an extraordinary heritage, precious and awesome.
Precious Cousin, you played your part to the utmost to keep that family LOVE and unity blooming and flourishing, healing and building, lifting, honouring and beautifying. You were that to which no salt is added but made family relationship delicious. Yes, you, my precious Cousin Mr U, made our Adimora family relationship delicious!
Your willingness to help whenever called up is the legacy of you being the male Adimora of our generation who was resident in Uga. A responsibility you honourably carried with great joy and happiness. You were the home branch that will drive our family to the hospital at the dead of night. You were the home root that will be called upon and will check upon, that will visit and provide companionship. "Call Ugochukwu" and you will be called and will answer. Your charisma, smile, your... VIEW FULL TRIBUTE
Share this tribute: RELATIONSHIP: Sister
Country: United States
Posted On: August 16th , 2020
REST IN PEACE MY BELOVED BROTHER REV. UGOCHUKWU OBIORA ADIMORA
You departed this world when we least expected and left us heart broken. The pain of your loss is still very strong, but we are consoled by our faith in God whom you served faithfully and who has called you home.
I thank God for the life you lived, for your love of family, love of neighbour and your willingness to always to the best of your ability, help those in need.
Heaven is our home. Our life here on earth is a journey to our heavenly homeland. My beloved brother you lived your life, you served well and left.
I miss you so much!!
Goodbye for now, rest on my precious brother.
We will meet again to part no more.
Ezinne Adimora Onubogu
Share this tribute: RELATIONSHIP: Family Friend
Country: Nigeria
Posted On: August 14th , 2020
Department: English
Place of Work: Rivers State University
State of Origin: Imo
THE PASSING OF A GENIAL GENTLEMAN
The demise of Pastor Ugochukwu Ezeigbo, has , indeed, cast a long shadow among his family , friends , flock and associates. Although I never met him in flesh and blood, I got snippets of his amiable and dependable disposition through his beloved sister and my dear friend, Professor Akachi Ezeigbo.
Rev. Ugochukwu, there are a myriad of testaments that you are as caring as you are selfless. You have continually provided the crutch and the shoulder for each member of your family. . Your ears are always pricked to listen to every demand which you eagerly attend to .You are undoubtedly, a quintessential Man of God toiling in His vineyard and simultaneously serving humanity.
Pastor, it is so difficult to address you in the past for you are living and will continue to dwell glowingly in the hearts and memories of your loved ones. It is in the light of all this that you will be sorely missed .
May your wife, children , siblings and all take solace in the fact rhat you have found eternal rest in His blissful bosom
Professor Chioma Opara
Director , Foundation Studies Unit
Rivers State University, Port Harcourt
Share this tribute:
Displaying 5 out of 56 items
BIOGRAPHY OF LATE REV. UGOCHUKWU OBIORA ADIMORA
Rev. Ugochukwu Obiora Adimora was born on December 8, 1952. He was the 3rd of the children of Joshua and Christiana Adimora of Umueze, Uga, in Aguata Local Government Area, in Anambra State.

He was educated at Ibeme Grammar School, Mbano until the Biafran War started in 1967. Conscripting people into the army was then the norm. He joined the Biafran infantry in 1969 at a very young age and received the full Biafran military training as a Commando at Madonna 7, in Etiti.

When the war ended and the Biafran military disbanded, life was so uncertain for most young men who fought in the war. Ugo made a decision to go into business. In 1971, he returned home from Cameroon where he had travelled for business and relocated to Lagos where he continued in the business profession. Ugo would later move between cities, including Enugu, Kano, Lagos, London, and Warri in his business pursuits before deciding to settle finally in Uga. There were of course many interludes in Ugo's life that cannot be detailed in this short space.

Early in 1981, Ugochukwu got married to Ngozi from the Nwoye family of Awalasi Village in Uga and they have three children, Nnamdi, Adaugo and Chinyere as well as five grandchildren.

A hardworking and successful businessman, he was the CEO of Benagoz Resources Ltd and the Director of Hobel Resources Ltd. The two companies provided and executed construction and engineering services to numerous customers in the southeastern states of Nigeria.

Ugochukwu was a committed Christian and remained steadfast in his construction business to support his family and the Uga Word Believers Assembly Church he was pastoring.
FUNERAL ARRANGEMENTS FOR REV. UGOCHUKWU OBIORA ADIMORA
Online Service of Songs
Date: Saturday, 15th August, 2020
Time: 1800 hrs - 6PM, Nigerian Time
Venue: Zoom (Online)
Invitation Link: www.tributesportal.com/online-service-of-songs/rev-ugochukwu-adimora

Funeral Service and Interment
Friday, 21st August, 2020

Compulsory use of face masks and observation of social distancing

RSVP: 08035431389, 08037544005