 RELATIONSHIP: Mentor
Country: Nigeria
Posted On: July 30th , 2023
State of Origin: Imo
Address: Isiala Oparanadim in Ahiazu Mbaise LGA
Tribute to my ROLE MODEL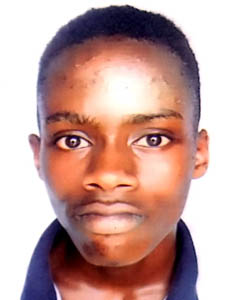 Venerable Sir, I truly don't know what to write because never in my imagination did, I see you leave this early. The last discussion we had in the parsonage is one that I'll remember. Your death has left a void in my life, knowing you has been a great impact in my life. You are a father, a mentor, an achiever, a giver, a builder and a source of encouragement. Coming to know you and your family is a blessing to me and it brought great joy in my life, I cherish it Sir. Goodbye Sir, till we meet on the last day.
Uba. as you fondly call me.
Share this tribute: RELATIONSHIP: Mentor
Country: Nigeria
Posted On: July 26th , 2023
State of Origin: Imo
Address: Isiala Oparanadim in Ahiazu Mbaise LGA
MAN OF GOD
Man of God...my MOG as I call you. I just called your phone and it rang, as it was ringing, I was praying you would answer on the other side and call me MARTOO as you usually do...And we will talk and pray. But it was your Wife that picked up. So here I am hoping you will call me back, when you return from your meeting with Christ Jesus. You are and will always remain my big brother, my interceder, my MOG. I don't even know what to do, tears flow freely from my eyes as I type this. But am consoled that your meeting with God will yell fruits for all that you love, because you always looking out for everyone. You were my guardian angel and will always be. MOG thank you for everything. My heart is broken, but I am consoled by the life you lived.
Mr. Martin Gbados
Share this tribute: RELATIONSHIP: Friend
Country: Nigeria
Posted On: July 26th , 2023
State of Origin: Imo
Address: Isiala Oparanadim in Ahiazu Mbaise LGA
SLEEPING, NOT DEAD.
Daddy Ibezim as I fondly call you; you were to me, a Father, Adviser Teacher, Mentor, an encourager, a Priest of God in the rank of an Archdeacon, and a seasoned child of God. You had good thoughts for me.
I wish you were still alive physically. A man of sterling qualities; your words were full of grace and encouragement. You touched the life of so many, encouraged the weak hearted and firmly supported the feeble mind; You were a beckon of light to many, a role model.
You treated all equally, the rich and the poor. Your understanding of the scripture and manner in which you taught and preached were captivating and outstanding, Your smiles so infectious and contagious. All those who were privileged to come near could easily attest.
Venerable Ibezim, your life on earth may have been brief but impactful. You fought the good fight, kept the faith and finished strong. The Lord your God shall give you the crown of righteousness. Your words continue to ring bell in my heart; "It is not the manner in which one died but the life lived". You were aware of what was coming though; you never wished to inform anyone. As painful as it was, yet you submitted to the will of your creator. You have translated to eternity where there is no sorrow, no pain. Your good works and services shall go before you. Though you are dead, you are still alive. For in Christ, nothing shall separate us, No! Not... VIEW FULL TRIBUTE
Share this tribute: RELATIONSHIP: Mentor
Country: Nigeria
Posted On: July 26th , 2023
State of Origin: Imo
Address: Isiala Oparanadim in Ahiazu Mbaise LGA
TRIBUTE TO AN INCREDIBLE DADDY
To pen down a tribute to You DADDY is the most perilous thing I have ever got to do all my life, words can hardly suffice. Silently and soberly I have wondered why? Why do you have to go and why now?
The futility is eye watering, Daddy without hesitation you could give up anything for people, you care for all, there are many things that you will be remembered for. You were an embodiment of peace, love care, tolerance and humility. A hard working man of faith, a man of truth, a man of value, a man of integrity and wealth of knowledge.
With tears in my eyes, with pains in my heart and with sorrows in my life, it is indeed painful to tell the world that I have lost my second DADDY.
In John 11vs44, Jesus demonstrated his power of resurrection in the life of his friend Lazarus. Yes, you are still God today, tomorrow and forever you can do something in the life of our daddy, when Jesus got to Lazarus he specifically called His name and the dead man came forth, please God call our daddy to come forth. I am so pained I wish I could do anything to make you live some more.
This is really heart breaking but all I can say is rest well in the bosom of the lord DADDY.
Onyinyechi Okeiyi
Share this tribute: RELATIONSHIP: Father
Country: Nigeria
Posted On: July 26th , 2023
State of Origin: Imo
Address: Isiala Oparanadim in Ahiazu Mbaise LGA
Tribute from the family of Late Bishop Owen Azubuike
You were a different thing to people but to me mama Owen you are GOD sent to the world. before when I was seeing you afar, I didn't know who you are, till your arrival at Emmanuel church Umule you are a different man and does your own things different every time you are smiling. As a church we are in great pains because we have lost a good man the way you expose the world of God brings hope to the hopeless so who are we to question God we are his vain yard he takes who so ever he want your death does not take God by surprise but the only thing that pains me much is the relationship that exist between you and your wife but i no that the Almighty that promise us in (Isaiah 54vs5) for thy maker is thy husband the lord of host is his name he also promise he is the father to the fatherless ) he also promise your children he would father them. We will miss you dearly but heaven is gaining, our hope is that we will see you on that beautiful resurrection morning, keep resting in the bosom of the Lord.
Sign
Mama Owen as u fondly call me
Share this tribute:
Displaying 5 out of 51 items
BIOGRAPHY OF LATE VEN. DR. OBINNA DAVID CHUKWUDINMA IBEZIM
Ven. Dr. Obinna David Chukwudinma Ibezim was born into the family of late Sir Hezekiah and Lady Priscilla Ibezim of Umuabazie, Umunwachukwu in Umuduruehie, Ezeoke Nsu.

He was born on the 17th of December 1967, as the youngest of the male children of the family. He got married to his soulmate, Nneka Adaku Duru from Isiala Oparanadim in Ahiazu Mbaise LGA, Imo State on Saturday 16 th October, 1999 at St. Stephen's Cathedral, Umuahia with Rt. Rev. Ugochukwu Uwaoma Ezuoke (as he then was) as the celebrant of the service, while Rt. Rev. Alfred Nwaizuzu (Rtd.) was the preacher. Prior to their wedding, he gave his lovely wife the name "JEWEL" and it became her official name.

The marriage was by all standards blissful and honorable. They were blessed with three adorable children, Daniel, Michael and Prisca.