 RELATIONSHIP: Cousin
Country: Nigeria
Posted On: July 19th , 2023
State of Origin: Imo
Address: Isiala Oparanadim in Ahiazu Mbaise LGA
TRIBUTE TO MY COUSIN
Obi, I received with rude shock the news of your sudden departure. You have made an impact on your generation. You have left indelible footprints on the sands of time. We are not happy that you have left as a young man. As St Paul said, in 2 Tim. 4:6-8, you have fought the good fight, you have finished the race, you have kept the faith; there is laid up for you the crown of righteousness. You worked very hard to maintain your family and you were a dedicated laborer in God's vineyard. Rest in peace in the Lord; Goodbye until we meet to part no more. Shalom.
Your Cousin,
Pastor Godwin O. Ibezim.
Share this tribute: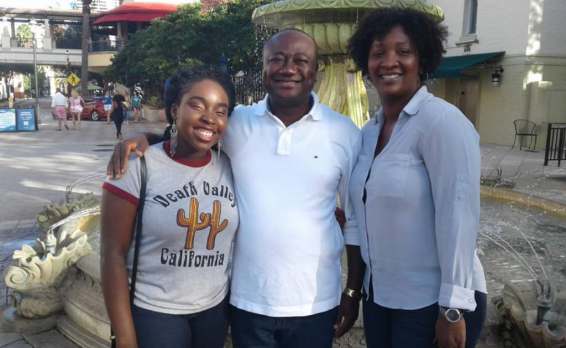 RELATIONSHIP: Cousin
Country: Nigeria
Posted On: August 11th , 2023
State of Origin: Imo
Address: Isiala Oparanadim in Ahiazu Mbaise LGA
Our Tributes to Our Loving Uncle
I remember the first time I met Uncle Obi. He greeted my siblings and me with a joyous tone, and when he looked back at us, his dimples were on full display as he offered a big smile. That moment set the tone for that visit and every other time I had the pleasure of seeing my uncle. He radiated kindness and wisdom, and even when we did something wrong, he corrected us with love and understanding. Never yelling, but offering knowledge and counsel. We explored a bit that visit and found ourselves at a farmer's market right by a small beach where boats docked. It was then that I had the pleasure of seeing my father and uncle tell stories of their past and playfully poke fun at each other. Laughter and smiles filled the air as we sat and ate. I did not want it to end, and it never really did. Every time I saw my uncle, he always came bearing the same gift of warmth and joy. My sweet Uncle Obi, I will forever be grateful for the prayers, kindness, and love you continuously offered me. Every time you called to let me know you were in town, you would always start by saying, " Hello Udobeke & quot; I would always mistake your voice for my father's, but I have come to understand that love carries the same tone. It's devastating to think that I will not hear your voice again, but I find solace in... VIEW FULL TRIBUTE
Share this tribute: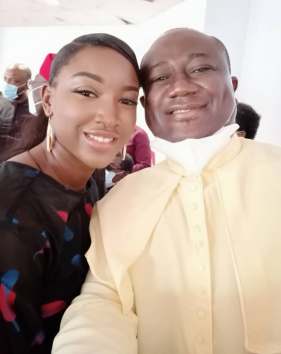 RELATIONSHIP: Niece
Country: Nigeria
Posted On: August 11th , 2023
State of Origin: Imo
Address: Isiala Oparanadim in Ahiazu Mbaise LGA
My Sweet Uncle Obii
My Sweet Uncle Obii, you once wrote, "The greatness of a man does not consist of his size, wealth, or his education. But one who is truly great is one who is truly wise. Wisdom is to know God and to serve Him". And you did just that.
And while this gives me peace and a measure of comfort, my heart still breaks as I really do miss you a lot…your kind smile, your calm voice, your constant words of encouragement, your prayers and your steadfast faith: all things that you will always be remembered for. Chai my darling Uncle Obi … I still can't believe you're gone but as we've all been saying to each other "It Is Well".
Dede'm, continue to rest peacefully.
You will forever be in my heart.
I love you,
Kelly
Share this tribute: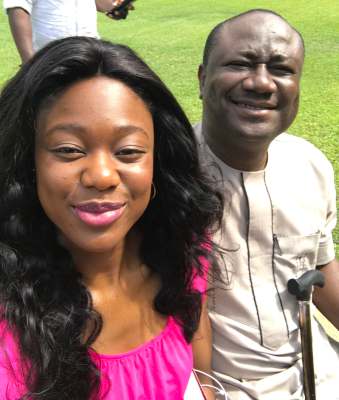 RELATIONSHIP: Niece
Country: Nigeria
Posted On: August 11th , 2023
State of Origin: Imo
Address: Isiala Oparanadim in Ahiazu Mbaise LGA
Tribute to my Uncle
My uncle Obii, how can I summarize my time with you in one paragraph or one page? When I think of you, I just think there's this bad dream that I'll soon wake up from but it's taking too long uncle. All we have are beautiful memories. Uncle, you made prayer look so simple because you said it should be a way of life. You lived a simple, uncomplicated life, yet you loved the good things of life. I really wanted you to meet KemKem but not to worry, I'll tell her all about you. Life is indeed fickle. Who is going to call me Zigizigi? I mean aunty Nne would but it's not the same. I'm struggling with the fact that I won't get to talk to you or see you again. I am devastated and I have questions but I don't know who to ask. I asked Mikey what you'd want us to do and I literally answered myself and he agreed with me. You'd tell us not to worry, and all things work together for good. In everything, give thanks hasn't been this hard to say. Grateful for the passage that says blessed are those who mourn, for they shall be comforted. This is an assurance that we will indeed be comforted. Continue to rest in God's bosom Uncle Obii.
Ezinne Diobi
Share this tribute: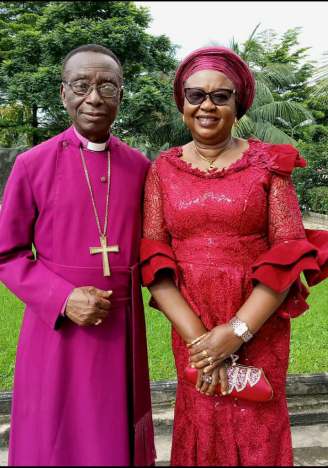 RELATIONSHIP: Friend
Country: Nigeria
Posted On: August 11th , 2023
State of Origin: Imo
Address: Isiala Oparanadim in Ahiazu Mbaise LGA
TRIBUTE TO A GREAT SERVANT OF GOD LATE VEN. OBINNA IBEZIM
Obi, writing your tribute is one of the worst experiences of our life as a family. Your sudden exit from this world is so painful and difficult for us to believe. When we spoke with you on the evening of Thursday, the 13th of April, you assured us you would visit by the weekend when you come back from Ebonyi State. We were filled with expectancy that one of our beloved Sons would come visiting as usual, with his charming and infectious smiles, jokes, words of encouragement and sharing of his work and life experiences and we would pray together as always. Words cannot express the rude shock we passed through and are still passing through when the news of your sudden demise came to us the following day. To say the least, it is still a hard pill to for the entire family to swallow. Obi, we got to know you through your parents in the diocese of Umuahia. The relationship spread through to your siblings down to your entire family. Our personal relationship with you as our second Chaplain in the Diocese of Umuahia down to the Diocese of Aba as our administrative assistant, Knights' Chaplain etc. created a great bond between the two families. You passed through us in all the stages of your ministry as a Minister of God. All the duties assigned to you, you performed creditably with all sincerity, total commitment and dedication.
You were honest to a fault but to your credit and to... VIEW FULL TRIBUTE
Share this tribute:
Displaying 40 out of 51 items
BIOGRAPHY OF LATE VEN. DR. OBINNA DAVID CHUKWUDINMA IBEZIM
Ven. Dr. Obinna David Chukwudinma Ibezim was born into the family of late Sir Hezekiah and Lady Priscilla Ibezim of Umuabazie, Umunwachukwu in Umuduruehie, Ezeoke Nsu.

He was born on the 17th of December 1967, as the youngest of the male children of the family. He got married to his soulmate, Nneka Adaku Duru from Isiala Oparanadim in Ahiazu Mbaise LGA, Imo State on Saturday 16 th October, 1999 at St. Stephen's Cathedral, Umuahia with Rt. Rev. Ugochukwu Uwaoma Ezuoke (as he then was) as the celebrant of the service, while Rt. Rev. Alfred Nwaizuzu (Rtd.) was the preacher. Prior to their wedding, he gave his lovely wife the name "JEWEL" and it became her official name.

The marriage was by all standards blissful and honorable. They were blessed with three adorable children, Daniel, Michael and Prisca.