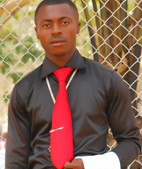 RELATIONSHIP: Friend
Country: Nigeria
Posted On: October 14th , 2017
Department: ANATOMY
Place of Work: FUNAI
Address: Anatomy Department, Federal university Ndufu Alike Ikwo, Ebonyi State.
WHEN A MIRROR SHATTERS
When a mirror shatters, Images are scattered. It's hard picking up their piece in bits.
One so dear, like a father and friend has fallen. It is the falling of a hero, a true mirror for us all. Lo, how much you mearnt to us; your mentees. It came as an irrecoverable shock in reality, and like a humour in art, but today I try so hard to believe it that indeed you are gone. how i wish I could crack a gun for you, or track the path of this great enemy of ours; death who's jinx I believe must be broken someday. In futility, you ve left us with the utility of all we grabbed knowing you and walking with you. We promise you great one, that your legacy will increase its fertility in us all.
Adieu, oke Nna!
Adieu, great Professor!!
Adieu, the one whose broad smiles gladdens my heart!!!
Adieu, our great hero!!!
I do believe that your demise is a sure transition, A call to glory.
Share this tribute: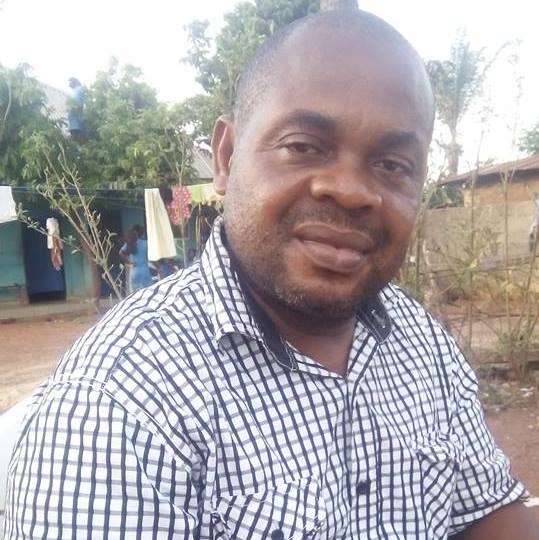 RELATIONSHIP: Colleague
Country: Nigeria
Posted On: October 5th , 2017
Department: Languages, Linguistics, Literary Studies & Theatre Arts
Place of Work: Federal University, Ndufu Alike, Ikwo, Ebonyi State
State of Origin: Ebonyi
Address: Same as Above
Tribute to a Professor of No Mean Repute
TRIBUTE TO A PROFESSOR OF A NO MEAN REPUTE
As the world pays glowing tributes to a professor of a no mean repute; teacher of teachers; an enigmatic and dogged apostle of justice and crusader of equity and fair play, I just have come to the conclusion that just like the parable of the elephant and the blind men, Professor Austin Chukwu's personality cannot be captured by any single essay or article or indeed a book. A thoroughbred professor that he was, he had a contribution on any matter whatsoever, yet, did not pretend to be omniscient. Despite his versatility, he was patient with his students, no matter how shallow. Prof. was charming and had a friendly disposition that was infectious. In fact, the very day we net for the first time was the day we became friends. He exhibited a high level of humility and expressed himself with so much candour that paralyzed those with hypocritical dispositions around him. Prof. Chukwu is selfless with knowledge, aware that disseminating knowledge would rather enhance human co-existence and contribute to making society a better place. He did not view what God endowed him with as equipment for the suppression of others under him or around. He was a confident man and tried to imbue same in those who came around him. He would chide academics like Socrates of old: "Man, know thyself". One of the things what irked him when he was around was the display of mediocrity, inferiority and ignorance from those... VIEW FULL TRIBUTE
Share this tribute: RELATIONSHIP: Colleague
Country: Nigeria
Posted On: October 5th , 2017
Department: Registry
Place of Work: Ebonyi State University, Abakaliki
State of Origin: Ebonyi
He Died Alive
He died alive
(a poetic tribute to a fallen professor of social justice an academic activism)
The Austen Emmanuel Akpu Chukwu made-man came from princely royalty in Omakaejali ways to encounter the ivory Montreal in Western trails to tame the time and tide of oppressive trends
Fearless, yes! With infectious oratory that quaked the earth he subdued oppressors far and near to hold the endless fight of right in life that life may die for the fight to live
Lifeless, yes! With breathless body now seen as dead he died for the fight to increase in us with family and friends and archetypes as proof to Death that he died alive.
Dr. Sam Nte Egwu (Registrar Emeritus, EBSU)
...
VIEW FULL TRIBUTE
Share this tribute: RELATIONSHIP: Student
Country: Nigeria
Posted On: October 4th , 2017
Department: English
Place of Work: Ministry of information and Culture, Birnin Kebbi
State of Origin: Ebonyi
Address: 08108737970
AN ELEGY DEDICATED TO LATE PROF. AUSTIN CHUKWU
AT THE COLD GRIP OF DEATH
Death!
Tell me how many lives you must snatch,
Before you realize that too many lives have gone.
How many ears must you own,
Before you can hear our cry of anguish and pain.
Must our tears fill how many tumblers,
Before you can see that
Our eyes have turned red,
And have gone weak,
And are coming out,
Before you let us be.
Death!
You're a dreaded phenomenon that Strikes without regard for personality.
You have snatched Prof. Austin Chukwu
(The great Lion of Ishieke);
The proud husband of
Dr Christiana Austin-Chukwu;
A worthy son of Ezeogo Omaka-Ejali,
At a time no one expected.
Prof. Austin Chukwu!
I will miss you;
ABSU will miss you;
EBSU will miss you and
FUNAI will miss you.
The world of academia will miss you.
You have been a worthy son to your parents;
A loving husband to your wife
And the best father to your children.
Your demise is a great quake
To the entire literary world.
It has created a void
Which no one can fill,
Not just in your family;
But in ABSU, EBSU and in FUNAI.
Oh Death!
You have done us great evil for dispossessing us of this erudite academic and philanthropist,
Especially at this prime age of his life.
Death, tell me for what reason
You have vehemently refused to:
Feed on grasses like cattle,
Or on wood like termites,
Or on fruits like bats,
Or on earth like earthworm,
Or on fresh green leaves like caterpillars.
In a bid to escape you,
Many have fled to nearly
Every corner of the globe,
All to no avail,
Because you exist and rule all over the world.
You remain a threat to scientists and technologists.
Sadder still,
You do not take bribe, which could... VIEW FULL TRIBUTE
Share this tribute: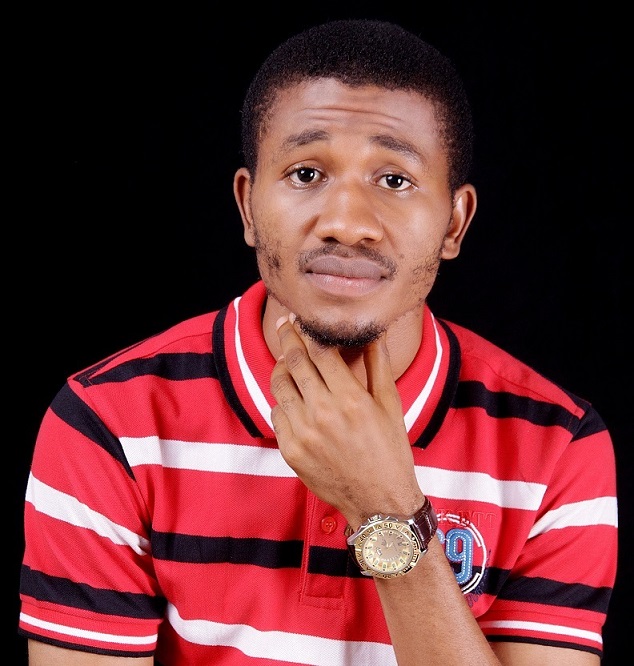 RELATIONSHIP: Mentor
Country: Nigeria
Posted On: October 1st , 2017
Department: Medicine & Surgery
Place of Work: Federal Teaching Hospital, Abakaliki.
State of Origin: Ebonyi
THE PASSING OF A MENTOR
THE PASSING OF A MENTOR by Obinna Oke
August 7, 2017 chose to be painfully august. It was a sad day indeed. A whirlwind swept my feet off the earth when I heard of Prof. Austin Chukwu's passing. I scurried home from the hospital where I heard it, and in my room I kept punching my walls, asking why.
In 2010, after I had learnt that the man I often heard of and revered, Prof. Austin Chukwu was in Ebonyi State University, I set out to meet him. He was then Dean of the faculty of Arts and Humanities. I had gone with the draft of my first novel, with nothing up my sleeves other than fear. I couldn't summon the courage to knock on the door of his office. So I peered in through the door which was left ajar. I didn't know he had noticed me.
'Who's that stealing a look at the gods?' He shouted from the inside.
I turned. But before I could run downstairs, he had come out of the office laughing broadly.
'Come on, boy!' He said, beaming with smiles. He was always so funny and lively.
I showed him my manuscript. After flipping through it, he looked up at me and shook his head.
'You wrote this?'
'Yes, sir.'
'That's amazing! Though I have loads of scripts I may never have time to look at, I will find time to read this.' He assured me.
And that was among the best commendations I have ever received. It inspired me to keep writing.
Months later,... VIEW FULL TRIBUTE
Share this tribute:
Displaying 5 out of 108 items