 RELATIONSHIP: Friend
Country: Nigeria
Posted On: September 13th , 2017
Place of Work: THE OFFICE OF IZUEGU 1 OF AFIKPO AUTONOMOUS COMMUNITY
Address: AMAEBOR UGWUEGU, AFIKPO, EBONYI STATE
CONDOLENCE MESSAGE
I, on behalf of my family members of Eze's Cabinet and the entire good people of Afikpo Autonomous Community deeply console the family of Late Professor Austin Chukwu over his death which occurred on Monday the 7th day of August, 2017.
At this period of sorrow, be assured that we share your grief since death is the lot of all mortals about which none of us can question God.
We had expected him to live longer so that the younger generation would benefit from his wealth og knowledge, but alas God's wish has been done.
May the Almighty God grant his soul eternal rest and give you and those affected by his death, the fortitude to bear the irreparable loss.
Accept our sympathy and condolence.
Share this tribute: RELATIONSHIP: Friend
Country: Nigeria
Posted On: September 13th , 2017
Department: Department of Sociology/ Psychology/Criminology & Security Studies
Place of Work: FUNAI
CONDOLENCE MESSAGE
On behalf of my family (Dr. and Mrs. Smart Otu), I wish to convey our heartfelt and deep sense of sympathy to you on the untimely but peaceful passing to eternity of your amiable husband, father, grandfather, brother and the people's Dean and Prof., Professor Austin Chukwu. While your late husband and father lived, he epitomized love, kindness, care, Ehugboite and stood for the rights of ordinary people all over and indeed every Ehugbo man and woman. His staunch defence of Ehugbo cause was uncommon and priceless. To suggest, therefore, that his demise is devastating, and has left a big vacuum which can never be filled again in your family, Afikpo, Ebonyi and academic community, is simply an understatement.
As you and your entire family mourn and grieve this irreparable loss, we want your family to know that we are standing by you—sharing in your grief and agony. Our collective solemn prayers is that God Almighty should give you and your family the fortitude to weather through this trying moment of yours while continuing in his amazing grace to protect you and your family always.
Once more, accept our deepest condolences.
Share this tribute: RELATIONSHIP: Mentor
Country: Nigeria
Posted On: September 11th , 2017
State of Origin: Ebonyi
Address: NSCDC, Ebonyi Command
IJERE (BIG MASQUERADE)
IJERE (BIG MASQUERADE)
In search of Golden Fleece of Education, we made our way to Ebonyi State University (EBSU). Their best, several teachers did to remove the raw and crude nature from us.
Into the next level, we met him, the lion, "My name is Professor Austine Chukwu, the Dean Faculty of Arts, your lecturer for African- American Literature," he introduced himself. With the first encounter with him, the Prof. made an instant, great and life-changing impact in us.
As he demanded, we introduced ourselves one after another. During this exercise, Prof discovered that as English Students, we had become more British than Nigerian. Worried by this, he systematically and consistently began to work on our minds. He gradually reclaimed us back to our people. He made us conscious of our heritage, our identity, our roots and who we truly are. Prof made us to stubbornly take pride in our culture, our colour and our heritage. Then, we became proud to black, proud to be Africans, proud to be Nigerians, proud to be Ebonyians.
Prof freed us from mental slavery, made us to see the beauty of our own culture, its splendor and uniqueness. He made us go home to applaud and appreciate our parents for preserving our culture. We began to embrace and cherish what we had previously discarded. We became apostles of African culture, highly emotionally attached to our heritage and began to preach it passionately.
My Prof! the Iroko of literature and African Culture, the Academic... VIEW FULL TRIBUTE
Share this tribute: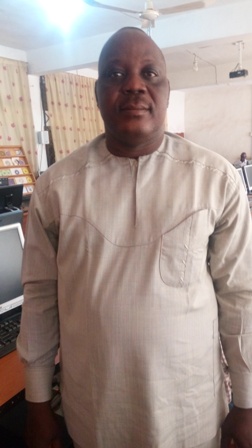 RELATIONSHIP: Friend
Country: Nigeria
Posted On: September 11th , 2017
Department: ANIMAL SCIENCE
Place of Work: EBONYI STATE UNIVERSITY
State of Origin: Ebonyi
Address: DEPARTMENT OF ANIMAL SCIENCE EBSU
SUCH A VETERAN!
How do I sing thy praise,
Thou lion of the Prestigious University of Nigeria and lot more;
That Lived to educate the World,
What true Veteran is.
How do I Sing Thy Praise,
Thou art not the Sun Flower that bloom,
Just in the very early sun,
But when the day do bloom,
Looses its beauty to afternoon Sun.
For You, the evening sun take the Pride,
Thy Fruits art there to show.
Thy unique qualities that fadeth not,
Oh thou Veteran of the oppressed, poor and academia,
Over flowing with care, Knowledge and Wisdom.
Unto them you called your own; Mentored with tenderness yet untold,
Embraced us all, your colleagues and comrades to an unprecedented height,
Envied by all.
Thou Prince of EKUMA-EJALI Dynasty,
Crowned with thy persistent spirit,
Thy blood runs in my vein by imitation ,Learning me thy good ways,
Though, thou Lie Low today; Yet, though Live in me and indeed in all comrades of EBSU, ABAKALIKI.
Share this tribute: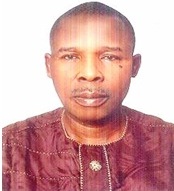 RELATIONSHIP: Mentor
Country: Nigeria
Posted On: September 9th , 2017
Department: History and International Relations
Place of Work: Ebonyi State University,Abakaliki
State of Origin: Ebonyi
Address: Ebonyi State University,Abakaliki
PROF.AUSTINE.CHUKWU:YOU HAVE PAID YOUR DUES
Tel: +2348034237922
+2348175848212
Date: 04 September 2017
PROF. AUSTIN E. CHUKWU : YOU HAVE PAID YOUR DUES
When I received a call from a revered colleague and friend, Prof. GMT Emezue, to participate in a festschrift in honour of Prof. Austin Chukwu in 2014, two major thoughts whelmed up in my mind. The first was one of excitement and exultation at being recognized as to be thought fit to be part of an intellectual exercise that is associated with Prof. Chukwu; the second, a somewhat foreboding one, as festschrifts are always associated with the twilight of a glorious academic career. I immediately exorcised the second thought from my mind, assuring myself that Prof. Chukwu was still, in my own estimation, of middle age. Besides, the vibrancy and agility of his persona belied such thoughts.
I came to know Prof. Chukwu from 2002, when I joined Ebonyi State University as a junior fellow in the Department of History and International Relations. Prof. Austin Chukwu, who also joined the University from Abia State University about the same time, was later appointed Dean of the Faculty of Arts, to which HIR, as we refer to our Department, belonged. Consequent upon this appointment, and in addition to his accommodating, if condescending disposition, he quickly became a fried to all and sundry in the faculty, if indeed, the university, Prof. Chukwu will hold you spell-bound each time you got yourself into his office whether for official or personal reasons.
During his tenure as Dean, most of the intellectual exercises that... VIEW FULL TRIBUTE
Share this tribute:
Displaying 70 out of 108 items