 RELATIONSHIP: Colleague
Country: Nigeria
Posted On: August 21st , 2017
Department: Lang/Ling/Lit Studies/Theatre Arts
Place of Work: FUNAI
State of Origin: Enugu
TRIBUTE TO AN ACADEMIC GURU
I simply wish to believe that I have been dreaming since that faithful afternoon of August 7, 2017 when I heard about your passing on. This dream of your departure to the other side of eternity is a terrible nightmare that I sincerely hope I wake up from it. Prof Austin Chukwu, the great Iroko of Faculty of Humanities, FUNAI! A man that brings happiness and direction whereever he goes! Ever caring, ever approachable and always willing to meet people's needs!
Prof Austin Chukwu! Oke Monwu! Your sudden departure is another proof that there is happiness in death. You did not even look back or give us any sign. Prof my guide and my friend! Memories flog my dream and I hope I wake from this dream. However, if I fail to wake, I totally submit to God who has provided the little opportunity for me to co-teach two courses with you to be drawn closer to you. God, the great Architect of the universe has concealed to us this happiness of death that we may endure life.
Though with tears cascading my cheeks, I don't have option but to celebrate you my Prof. A general! A Motivator! An Inspiration and a Role Model to many! An Administrator Par-excellence! An Academic Guru! My Prof and My Friend! You are not dead. You still write virtues in the heart of men that interacted with you. I say 'Soar on My Prof, Soar on Oke Monwu of Faculty of Humanities, FUNAI to your maker. Though we will miss you but eternity needs you more. RELATIONSHIP: Colleague
Country: Nigeria
Posted On: August 16th , 2017
Department: Lang/Ling/Lit Studies/Theatre arts
Place of Work: Federal University Ndufu-Alike, Ikwo, Ebonyi State
State of Origin: Anambra
For Professor Austin Chukwu - Agbawo Dike Izu
Our wall suffered another breach
Darkness had retreated, dawn was in bloom
But this didn't deter the evil reaper
Out in the open, on its routine death tour
What compelled you to turn your gaze here
To steal the pillar that propped up the edifice -
The Agbawo Dike Izu, Agbaghaisia* of our time?
What if we were crippled by shock and despair?
The house tottered. The strong beam broke, fell
Our champions retreated like a defeated army
They searched in vain for the pathfinder -
The obu-uzo** who opened doors for many
Embarked on a long journey never to return
A journey whose course knew only one direction.
He will not look back to behold our misery
Our lamentations can't bring him back
But keeping the flame of knowledge bright -
Even brighter than he left it -
Would lift his soul to heights unknown
As he waits patiently for a reunion
That must come in the appointed time.
Farewell, great man of the people
You were justice-and-fairness choirmaster!
Jee nke-oma, nnukwu Okachamara.***
[* One without whom a decision cannot be reached.
** Leader
*** Go well, great Professor]
...
VIEW FULL TRIBUTE
Share this tribute: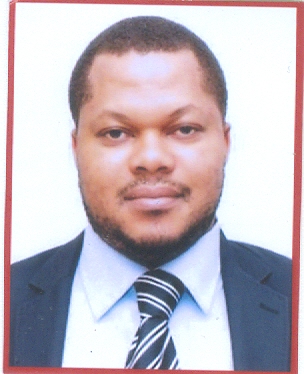 RELATIONSHIP: Friend
Country: Nigeria
Posted On: August 15th , 2017
Department: TREASURY
Place of Work: KEYSTONE BANK
State of Origin: Ebonyi
Address: 1 KEYSTONE BANK CRESCENT, VICTORIA ISLAND, LAGOS
Professor Austin Chukwu: Tribute to the Great Lion and Legend
''You only live once, but if you do it right, once is enough''- Mae West.
Professor Austin Chukwu, the son of the great Omaka Ejali of Ehugbo, Ezeogo M.O.Chukwu has gone to rest.
We first met one on one sometime in 2001 and ever since; I made it a custom to visit him at his Afikpo home every Christmas holiday. You can imagine how sad I was to know I won't be sitting beside him this December, having spoken with him in early February and telling him we will meet as usual in December 2017.
A letter of recommendation, personally written and signed by Prof. Austin Chukwu, opened a wide range of opportunities for me in 2007 when I started a career in banking. I and my wife will forever be sincerely grateful to Professor and his ever loving and caring wife Dr. (Mrs.) Christiana Chukwu for their selflessness and love to us.
Professor Austin Chukwu was indeed the peoples general, an erudite scholar, a soldier and a proud Lion (University of Nigeria Alumnus). His influence on academics, students and the entire University community can never be in vain. He had achieved so much at the age of 66 years that we can never forget. Although, we would have loved to have him around for another 50 years, but God decides and not man.
He was well respected and disciplined. Professor Austin Chukwu was never ruled by material things or by the self-desire to take personal glory. He was very straight with his well-articulated principles, and detested mediocrity and injustice.
I still recall sometime in... VIEW FULL TRIBUTE
Share this tribute: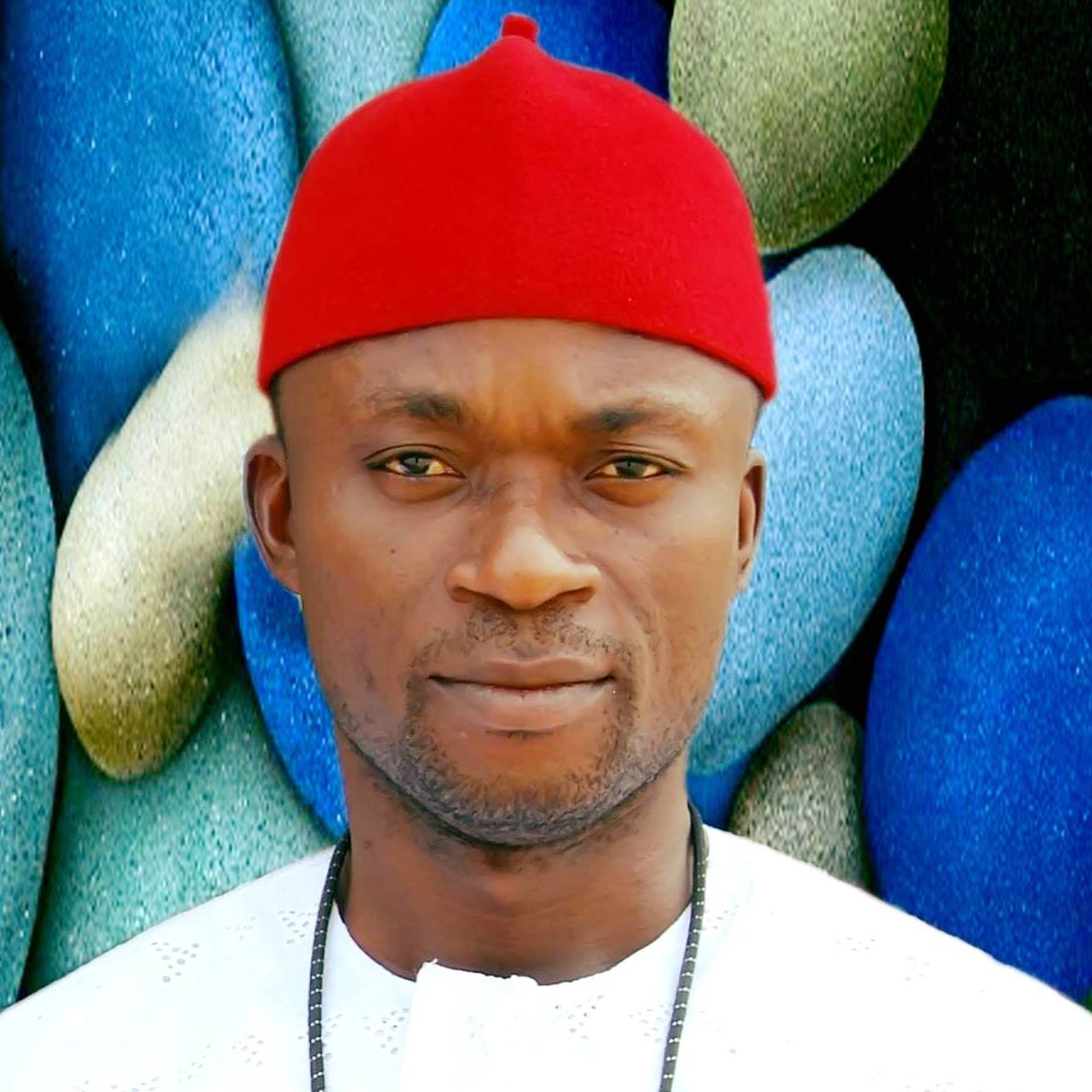 RELATIONSHIP: Step Family
Country: Nigeria
Posted On: August 15th , 2017
HE WAS A PROFESSOR OF LIFE !
I had this professor who taught me a lot not only about English, but also about life. During my days in Ebonyi State University he taught with an energy and enthusiasm that touched everyone in his classes. He made us laugh, he made us learn, and he made us think as well. His name is Prof Austin Chukwu Here are just a few of the things that he taught me. He taught me that work isn't just about getting a paycheck at the end of each month, rather that it is about loving what you do and doing what you love. He taught me not to take life so seriously that I lose the fun of living and that laughter is good when facing life's difficulties. He showed me that life is best when lived with zest and vitality and that what you put into life is what you get back from it. He showed me that the school of life has no end and that we keep learning everyday of our lives. He explained how everything from music, to books, to people, to experiences can be our teachers if we are only willing to learn. He explained too that it is always best to learn with enthusiasm and to live with joy.
Apart from being family, I was truly blessed to have had such a great teacher at such a young age and more interesting is the fact that he has remained a teacher, father, mentor and...
VIEW FULL TRIBUTE
Share this tribute: RELATIONSHIP: Colleague
Country: Nigeria
Posted On: August 14th , 2017
Department: Lang./Ling./Lit. Studies/Theatre Arts
Place of Work: FUNAI
State of Origin: Imo
A Literary Icon
Alas, a great Iroko has fallen. Austin Chukwu, Professor of Literature and humane letters. A great and accomplished Academic has gone to meet his maker. Prof. is already being missed by all of us who drank from the fountain of his knowledge. Adieu great intellectual! Adieu my teacher! Adieu soldier of the cross. Rest in the blossom of your maker.

Share this tribute:
Displaying 90 out of 108 items