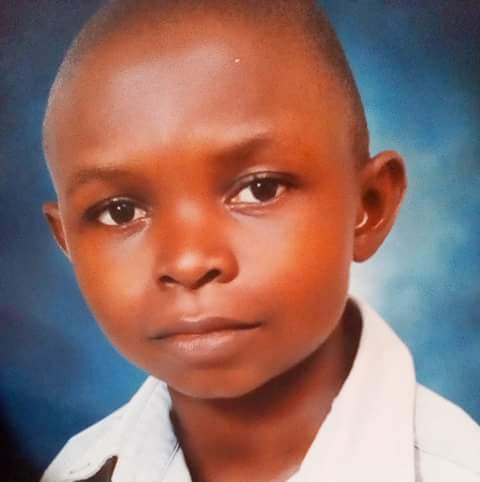 RELATIONSHIP: Student
Country: Nigeria
Posted On: September 28th , 2017
Place of Work: Ministry of information and Culture, Birnin Kebbi
State of Origin: Ebonyi
AN ELEGY DEDICATED TO PROF. AUSTIN CHUKWU
AT THE COLD GRIP OF DEATH
Death!
Tell me how many lives you must snatch,
Before you realize that too many lives have gone.
How many ears must you own,
Before you can hear our cry of anguish and pain.
Must our tears fill how many tumblers,
Before you can see that
Our eyes have turned red,
And have gone weak,
And are coming out,
Before you let us be.
Death!
You're a dreaded phenomenon that Strikes without regard for personality.
You have snatched Prof. Austin Chukwu
(The great Lion of Ishieke);
The proud husband of
Dr Christiana Austin-Chukwu;
A worthy son of Ezeogo Omaka-Ejali,
At a time no one expected.
Prof. Austin Chukwu!
I will miss you;
ABSU will miss you;
EBSU will miss you and
FUNAI will miss you.
The world of academia will miss you.
You have been a worthy son to your parents;
A loving husband to your wife
And the best father to your children.
Your demise is a great quake
To the entire literary world.
It has created a void
Which no one can fill,
Not just in your family;
But in ABSU, EBSU and in FUNAI.
Oh Death!
You have done us great evil for dispossessing us of this erudite academic and philanthropist,
Especially at this prime age of his life.
Death, tell me for what reason
You have vehemently refused to:
Feed on grasses like cattle,
Or on wood like termites,
Or on fruits like bats,
Or on earth like earthworm,
Or on fresh green leaves like caterpillars.
In a bid to escape you,
Many have fled to nearly
Every corner of the globe,
All to no avail,
Because you exist and rule all over the world.
You remain a threat to scientists and technologists.
Sadder still,
You do not take bribe, which could... VIEW FULL TRIBUTE
Share this tribute: RELATIONSHIP: Friend
Country: Nigeria
Posted On: September 27th , 2017
Department: English and Literary Studies
Place of Work: FUNAI
ONLY A VOYAGE AND NOT A DEPARTURE
Did the poets not write it?
That death is a leveler
Is it not of ancient wisdom?
That man is but dust
Is it not in the scriptures?
That the world is a stage
Is it not the lot of man?
That from dust he comes and returns
Is it the truth indeed?
That Autn Chukwu is dead
So what happens now?
To the bounteous knowledge in your brains
Did you not read books we dare not count?
Did you not drink deep of the parian spring?
Will you travel with the eggs in your head?
Will you leave us orphans of your wisdom?
I beheld the luminary clock in the sky
It said the time is neither right nor wrong
But it simply your lot now
To answer the summons of your maker
To you the great Professor
To you the academic generalissimo
To you the apostle of integrity
To you the pillar of inspiration
To you the alchemy of learning
To you the pedagogist per excellence
To you the activist for justice
To you the vessel of honour
To you the voice of reason
To you the man of distinction
To you the proud progeny of Omakejali
To you my friend and examplar
I bid you farewell
s you set sail to yonderland
For yours is not a departure
But only a voyage
We shall meet someday
At the convocation of the saints
Until then and until then
Your memeory will live in my heart
Forever and a day
So help me God RELATIONSHIP: Friend
Country: Nigeria
Posted On: September 27th , 2017
Place of Work: Chi Pharmaceuticals Limited
Address: 14, Chivita Avenue, Ajao Estate P O Box – 2978, Ikeja, Lagos, Nigeria
HEARTFELT CONDOLENCE ON THE TRANSITION OF MY GOOD IN-INLAW PROFESSOR AUSTINE CHUKWU
Words alone are not enough to express my sincere sympathy on the rather unexpected event that occurred on the 7th of August , 2017.
One cannot even begin to imagine the implications of this turn of events: Spiritually , Physically, Matrimonially, Morally, Intellectually, and numerous other ramifications. Much as one may wish, we cannot turn back the hands of time, and maybe do things differently. Alas, we must accept the reality and live in the present as much as humanly possible .
This is NOT a time for regrets. Rater , give GOD His place in our lives and truly commit our sojourn on this planet earth to Him who is Omniscient and Omnipotent.
Ogbom, MAY YOUR SOUL REST IN THE BOSOM OF THE LORD IN JESUS NAME AMEN .
Share this tribute: RELATIONSHIP: Friend
Country: Nigeria
Posted On: September 27th , 2017
Department: Office of the Governor
Place of Work: Government of Ebonyi State on Nigeria
Address: Government House, P.M.B 0020, Abakaliki
CONDOLENCE MESSAGE
I wish to sincerely convey my deepest condolences to the entire Chukwu family of Amamgbala Afikpo in Afikpo North Local Government Area of Ebonyi State over the death of Prof. Austin Chukwu who died at the age of 66 years.
The news of the death of Prof. Austin Chukwu was heartbreaking especially when there was no prior information of ill health connected to him.
His life and time were filed with great moments and was a man with bountiful contents of steady character, an astute academician, he was also an erudite professor who emptied himself into the new generation through his teachings.
Prof. Austin Chukwu was until his death, a close friend of mine, a colossus who has been a wonderful mentor to our children but his death has indeed dealt a great blow to academic excellence which he was known for.
As he took a bow from the stage of physical existence now that he is needed most, we can only mourn as mortals but we shall celebrate his life and time and treasure his moments with us.
Therefore, it is my earnest prayer that we bear the trauma caused by his demise with exceptional courage, bearing in mind that Prof lived a fufilled life and has gone to be with the Lord in whom all things are made new and beautiful.
It is my earnest prayer that God may grant his soul eternal rest and cause the light of eternity to hine ceaselessly upon his soul and give you the fortitude to bear the... VIEW FULL TRIBUTE
Share this tribute: RELATIONSHIP: Friend
Country: Nigeria
Posted On: September 27th , 2017
TRIBUTE TO A MAN OF PEACE
Though life is never immuned of tragedy your death came as a shock to me. Since it had appeared you had not been ill whatsoever, it was quite unexpected.
Prof. Chukwu was a man of peace, and one of his most endearing traits was his capacity to understand people as they really were; with all the contradictions between their behaviour and their character; and not just as he would wish them to be.
The Prof was a dogged fighter for the rights of others, he abhorred imjustice, he had always maintained that there was no hard or fast rules in life; and that the best we could try for was never to do anything that did not make us feel good about ourselves, or hurt those who trusted us.
He was a down to earth man, who never turned away anyone who wanted to see him with their various problems. No one was really too insignificant for the Prof to overlook. He welcomed all and sundry, and listened to their needs.
When with friends you would hear his infectious laughter ring out like the spontaneous laughter of youth; so carefree and genuine. He will be missed.
May I use this medium to condole his entire family on this irreparable loss. I wish them to remember that Earth has no sorrow that God cannot heal.
May his soul rest in perfect peace in the Lord.
Share this tribute:
Displaying 15 out of 108 items