 RELATIONSHIP: Colleague
Country: Nigeria
Posted On: September 24th , 2017
Department: Languages/Linguistics/Literary Studies & Theatre Arts
Place of Work: FUNAI
TRIBUTE TO A DISTINGUISHED ACADEMIC
Prof. you have left a vacuum too difficult to fill, especially in FUNAI. The candour with which you approached issues remained legendary. It is indisputable that you were here on earth, obvious that you saw and undeniable that you conquered. Yes, you did and in so many ways. Humanity attests to this. Udo diri gi, Prof.
Share this tribute: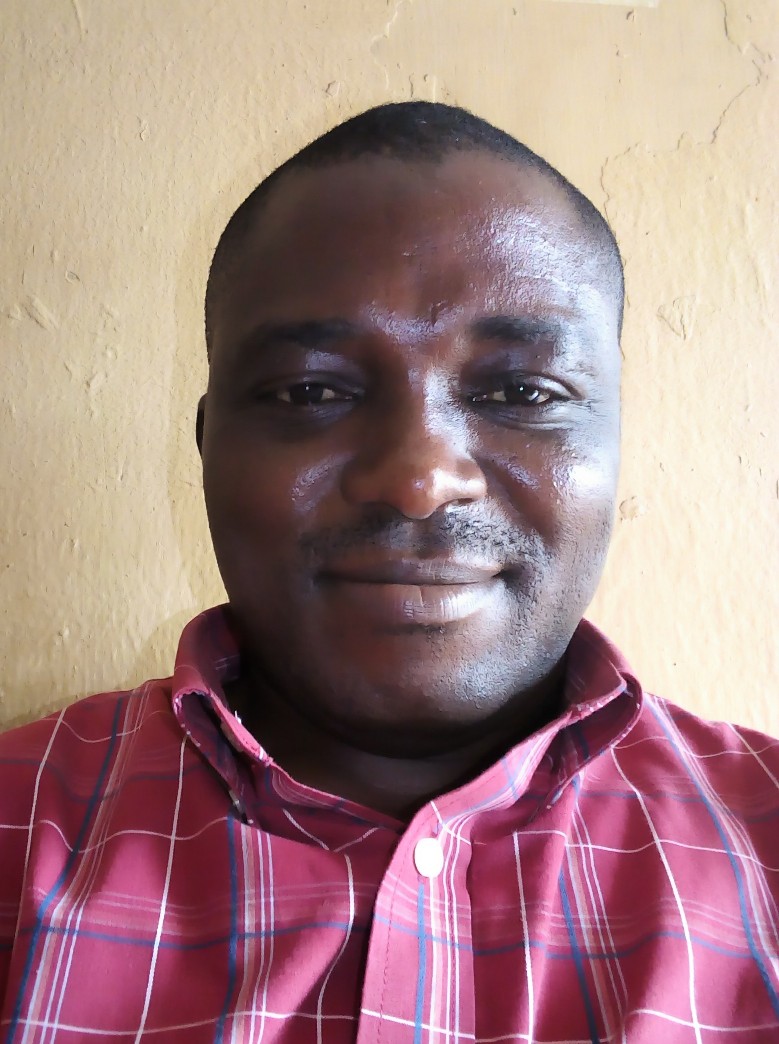 RELATIONSHIP: Friend
Country: Nigeria
Posted On: September 24th , 2017
Department: FINE AND APPLIED ARTS DEPARTMENT
Place of Work: FEDERAL UNIVERSITY NDUFU ALIKE IKWO
State of Origin: Ebonyi
THE AUDACITY OF DEATH: A TRIBUTE TO THE LATE PROFESSOR AUSTIN CHUKWU
It was a windy and hazy Monday morning at about 9.30am sometime in October, 2013. Everywhere was serene on campus as students were seriously busy in their lecture halls. I was walking quietly to the drawing studio on the calm corridors of the B-Block, when I heard a confident, low and high pitched voice, filtering out from one of the lecture rooms. The voice was very familiar, but I couldn't figure out the owner. My mind rummaged for a while as I tried to, before my instincts compelled me to go and find out who was talking.
My footsteps were noiseless as I moved along and peeped through every open door of the lecture rooms. They were all filled with students taking their lectures. On getting to the third door, I whispered my eureka with a big sigh of relief. It was Professor Austin Chukwu, delivering a lecture!
The moment he sighted me, and in his usual sense of humility, he paused and excused himself from the students and met me at the door where I stood and greeted him. "Gwee-o!" He exclaimed. "Ukie, I meri egaa?
I nokozunwe n'ibie"? He asked. "O bu nk'odi, Prof". I replied.
"A chokwa uka-o"! He advised in Ehugbo dialect as he shook hands with me and went back to his class with a smile of satisfaction. Fulfilled as I felt, I moved back to the studio with an assuring sense of belonging.
That was how I met Prof. Chukwu at the Federal University Ndufu Alike Ikwo, but not... VIEW FULL TRIBUTE
Share this tribute: RELATIONSHIP: Colleague
Country: Nigeria
Posted On: September 24th , 2017
Department: English Language and Literature
Place of Work: Abia State University, Uturu
TRIBUTE TO OUR AMIABLE PROF.
I met Prof Austin Chukwu when I joined the services of Abia State University, UTURU. Other colleagues of mine eulogized him having undergone his tutelage as his undergraduate students, but I saw him in a different light. He was that thorough-bred teacher, strict yet fair in all his dealings with people. We became friends and not just colleagues which endeared him further to me.
He made sure he asked after your welfare to ensure that you were okay. He had that personal touch in his relationship with others. Almost every teacher has a pet name bestowed on him by students, so he had his but the most important thing was his diligent delivery of his lectures. Students in other departments spoke of how they stole into his class to listen to him teach.
He was the postgraduate external examiner for the department for some years. In all these years, he made great intellectual input to the defence exercises which in no small way contributed to the strength of our postgraduate programme in the department. Prof Chukwu will be greatly missed by all of us now that he is no more. All I can say is, may his noble and gentle soul rest in perfect peace.
Share this tribute: RELATIONSHIP: Colleague
Country: Nigeria
Posted On: September 24th , 2017
Department: L.L.L. T. A.
Place of Work: Federal University Ndufu-Alike Ikwo
State of Origin: Ebonyi
PROF. AUSTIN CHUKWU: AN INIMITABLE FOUNT OF INFECTIOUS CONVIVIALITY.
English Literature: The Moderns (ENG 421); Abia State University, Uturu; January, 2000, the first month of 21st Century. Those were the course, the venue and the year. The course was cross-generic, exploring the literary oeuvre of such icons like Joseph Conrad (prose), T.S. Eliot (drama & poetry), and Ezra Pound (poetry).
Dr. Austin Chukwu strode into the classroom, one of us carrying his chair and following in tow, as he oozed the kind of aura that quickly indicated that he was in for a serious academic business. He mounted the platform and started off on a subject that ordinarily should have been talked about in a sombre and grave tone, but which he made light of. "Welcome to another century, the 21st century", he enthused. "As usual, this century will bring with it so many things – some positive; others negative. New people will be born in this century to swell the ever-increasing world's population. Many who are now living will die in this century, too. Considering my present age, I will die in this century ha ha ha ha ha. Yes, Dr. Austin Chukwu will die in this century ha ha ha ha ha. Even some of you staring at me now will die in this century ha ha ha ha ha. That is the nature of our existence, the fate of us all as living mortals", he paused, while we laughed along, though without mirth. When he resumed his speech it was no longer about 21st Century, or about... VIEW FULL TRIBUTE
Share this tribute: RELATIONSHIP: Colleague
Country: Nigeria
Posted On: September 23rd , 2017
Department: Fine and Applied Arts/Music
State of Origin: Imo
Address: Department of Fine and Applied Arts, FUNAI
PROFESSOR AUSTIN CHUKWU: AN IMPORTANT PIECE IN THE COLLAGE OF MY LIFE
It is true about life what the preacher wrote in the book of Ecclesiastes chapter 3: 1-2,"There is a time for everything and a season for every activity under heaven: a time to be born and a time to die, a time to plant and a time to uproot."
Our great professor, Austin Chukwu, has fulfilled his time here on earth. I believe in his life time, he participated actively in the drama of the rhetoric about time as outlined in the narrative by the preacher in Ecclesiastes chapter 3.
He was planted, he grew and bore fruits which many enjoyed. Though he has gone now, yet the seeds from his fruits are growing here and there. So he lives on through the great impact he made in people's lives.
I am one of those who enjoyed his fruit. I first came to know professor Austin Chukwu when I came to FUNAI in 2013. I think it was, during our Faculty of Social Sciences and Humanities board meeting, and he as the Dean was presiding over it, that I first had that contact. There is no way that professor Austin Chukwu will not leave a great impression on you when you hear him speak or you spend time in his presence.
Proudly an academic and a professor at that, and he made no apology for it. He inspired me to hold my shoulder high in my chosen profession as a lecturer.
Prof always had stories to tell, from which you draw inspiration and lessons from.... VIEW FULL TRIBUTE
Share this tribute:
Displaying 45 out of 108 items