 RELATIONSHIP: Friend
Country: Nigeria
Posted On: September 20th , 2017
Place of Work: Federal Polytechnic Uwana, Afikpo
This Bell Tolls for AC!
This bell tolls for AC!
My Lion of the Great,
My brother and colleague,
Our intellectual dynamite and
Consortium of literary muse,
This bell tolls for you!
An all-rounder,
Our rallying point,
How come you set out for
This journey
Without a word for kith and kin?
With your journey,
Friends are friendless;
Brothers and sisters, brotherless;
Oh no!
OkammutaAustin Chukwu,
We shall meet to part no more.
It's two times the drum heralds a man;
If not at birth,
It's at death.
Our warrior extraordinaire,
Where are you?
Why did you proceed to this journey of everyman?
…Not discussed?
…Without a whisper?
…Not bargained for?
….Without a parting word?
…not even a parting kiss!
Onyebrother,
Keekwanu?
How are the mighty fallen!
May the day that heralded
This journey –
this 7th day of August, 2017 –
Remain accursed!
Who could accept this
Doleful news, this truth of fiction,
This sad tale of truth that pierced and
Shattered our psyche and reason?
Dumbstruck!
Ewuh!
Ewo!
Eghu a taaanyiigun'isi!
Chi ewere la ehihejie!
We mourn your demise in sackcloth
And ash on our heads,
In this time and space!
We'd neither tell this
Truth of bitter in Gath,
Nor in the streets of Ashkelon,
Lest our detractors rejoice,
Or daughters of the non-essasexult.
We've been bitten by a cloudless rain
In the dry of season,
We've sighted this palm fruit
Ripen at the tail of its frond;
This thisnessand thatness!
This historic trek of Chukwu to the Chukwus
Has dug a confounding chasm
And left a yawning lacuna no man
Born of woman can bridge.
My very dear colleague,
Why did you leave us midsea
In this chilling cold wind of the harmattan
From the Sahara, cascading from the transcontinental air mass
With its thunderous rumbling of indignant Amadioha?
Ere long you'd be ferried across the Sty
Ere long you'd drink... VIEW FULL TRIBUTE
Share this tribute: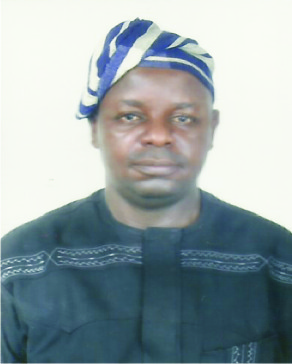 RELATIONSHIP: Colleague
Country: Nigeria
Posted On: September 20th , 2017
Department: Languages/Linguistics/Literary Studies/Theatre Arts
Place of Work: FUNAI
My Interview with Prof. Austin Chukwu
What is Literature?
Literature is a written composition from which we derive pleasure, understanding and meaning, and which is appreciated because of its value as a work of art. Some people use the term literature in a much more diverse way outside its province as a subject of study. But then, any written document in another sense is literature. In this case, such people are using it loosely to mean anything written. The literature student should be very careful not to join in that kind of band-wagon otherwise you lose your own essence.
What do you understand by the Okumkpo Masquerade performance?
The Okumkpo masquerade performance can be seen as a theatre. It is a moving theatre. But people in the theatre arts have been arguing over it. There was a famous essay by M.J.C. Echeruo which he called "The Dramatic Limits of Igbo Ritual", in as much as many people have debunked what he is saying, I believe that he has drawn our attention to certain things about ritual, because sometimes we may make mistakes, we may simply begin to think that anytime there is a ritual, it is drama. It is not true, especially for me. I am a Roman Catholic, somebody had once quipped that 'Roman Catholicism is all ritualism'. Actually, there are lots of rituals in Roman Catholicism. I think that many of us may not have grown up in our traditional religion. We see it as part of the dichotomy between traditional religion and Christianity. And... VIEW FULL TRIBUTE
Share this tribute: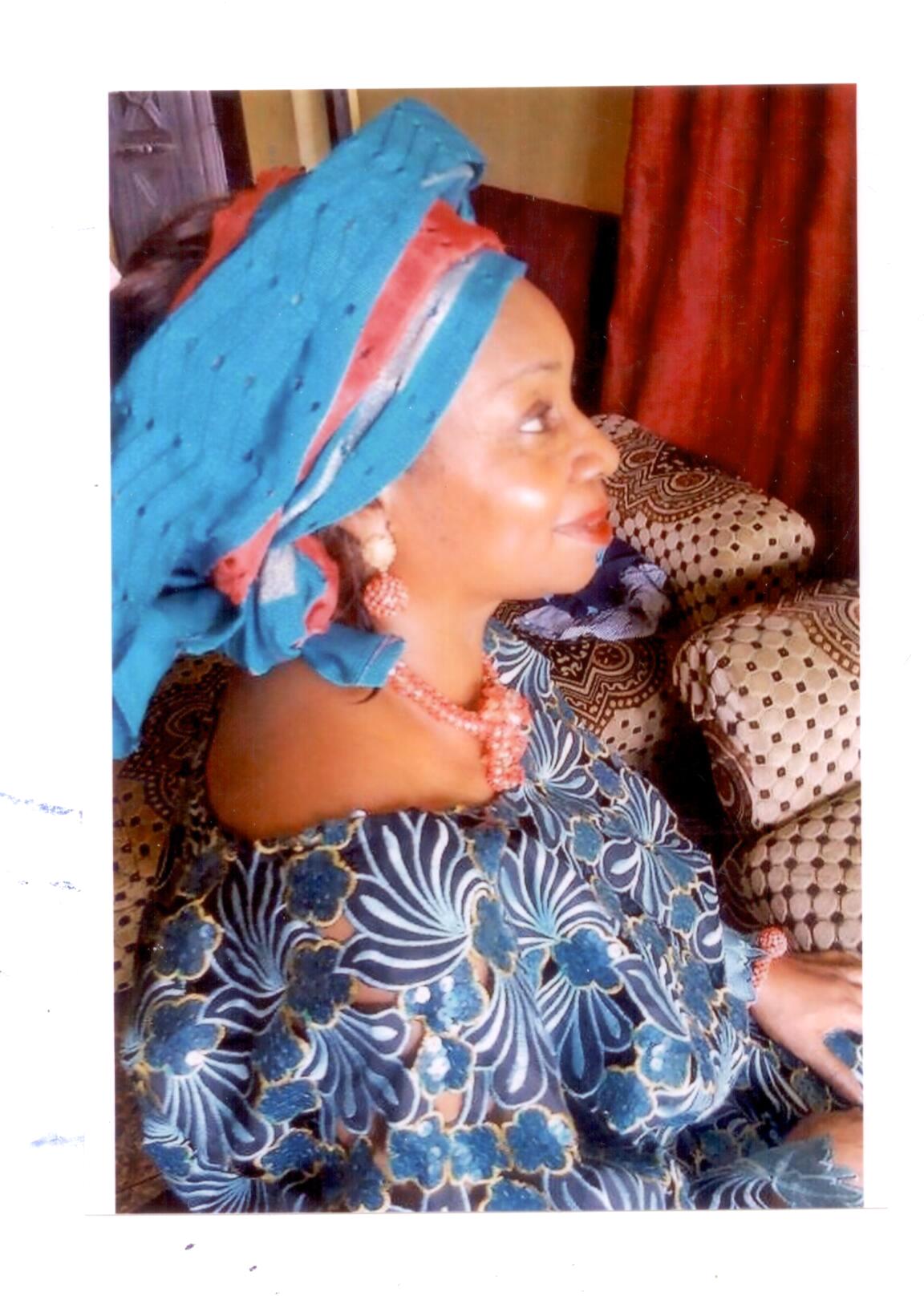 RELATIONSHIP: Friend
Country: Nigeria
Posted On: September 20th , 2017
TRIBUTE TO MY BELOVED BROTHER-IN-LAW: THE IROKO, COMPLETE GENTLEMAN PROF AUGUSTINE CHUKWU
OH DEATH!! You do not sleep nor slumber always looking for your prey and when you strike, it's at the time you are least expected. It is at the time life is so meaningful to the person you have marked leaving sorrowful tears on the eyes of the bereaved. You are wicked never satisfied, I hate you.
The day that will remain indelible in my mind is that fateful Monday morning, August 7th, 2017, that was the day the breaking news of the death of GREAT IROKO was aired; I can still hear the sorrowful sound of my sister's voice. I am yet to come to terms that Prof has gone to sleep. The shock and the devastating effect of this is too much for me to bear. I know that death is inevitable end of every mortal, but why must it be now, why must it be Prof Austine , Chai ONWUASOANYA, you throw your fangs on every family, you respect nobody, neither the strong nor the weak.
I will not stop to ask what life is. Here today, gone the next moment, living in life is so unpredictable, I would have wished you stayed little longer because you still have lots of unfinished jobs to offer to humanity. You will be missed by your beloved once. I am devastated; I don't know what to say. Your humane, oke di ogeri-igwogo is second to none.
My joy is that you left indelible mark on the sands as a pilgrim. I equally believe... VIEW FULL TRIBUTE
Share this tribute: RELATIONSHIP: Friend
Country: Nigeria
Posted On: September 20th , 2017
LABOUR UNIONISM VERSUS MODERN DAY SECOND SLAVERY: A DIRGE FOR PROFESSOR AUSTIN E. CHUKWU
This is a dirge for a hero that was once here but gone, leaving many in bewilderment about the future of the struggle between the oppressed and the oppressors; in a World full of oddities, uncertainties and treachery of man by man. This is a dirge for a legend now transited from our World leaving a gaping hole in the coalition of the oppressed class as they struggle to survive in a society where class characterization of men have taken a turn for the worse. It is a dirge for the people's hero in a society where Mao Tze Tung's dictum of politics as 'war by other means' is taking a trajectory for the worse between the haves and the have not; the rich opportune class and the poor disadvantaged class; the strong and the weak, set in motion by the avarice of ruling class for ages leading to struggles once hidden, but is now an open fight.
In today's World of unfettered manipulation of the laws of the State by the ruling class to alienate the mass of laboring men/women, from the proceeds of their labour, our leader has transited leaving a legion of the oppressed who he stood for over decades in the midst of an eternal contention for good over evil; which having taken a turn for the worst, is degenerating into a state of nature where modern day second slavery now predominates the affairs of men.
There can be nothing better than an eulogy made for Professor Austin... VIEW FULL TRIBUTE
Share this tribute: RELATIONSHIP: Friend
Country: Nigeria
Posted On: September 19th , 2017
TRIBUTE TO A DEPARTED BROTHER, IN-LAW AND FRIEND
On behalf of the entire Family of THOMAS AZUGO of Amaizu Afikpo express our heartfelt condolence to the Family of Prof. Austine Chukwu on the death of their husband, father, brother and mentor.
This is not a time to mourn but a time for thanksgiving for all the wonderful and mighty things that the Almighty God did in his life and the ways the Lord used him to touch lives even in death.
Prof loved everybody around him and it is our prayer we all keep alive the values he cherished and remain united in love.
May the Almighty God grant his gentle soul eternal rest. AMEN.
Share this tribute:
Displaying 55 out of 108 items