 RELATIONSHIP: Brother
Country: Nigeria
Posted On: September 29th , 2017
Department: HISTORY AND STRATEGIC STUDIES
Place of Work: FUNAI
TRIBUTE TO THE NON KWEKE KWEKE PROFESSOR
How can I eulogize this great colossus?
A social activist
A great achiever
A philanthropist par excellence
An advocate of peace and reconciliation
A true Prince of Omaka ejali Ehugbo
A man versed in history, a custodian of Ehugbo culture and tradition.
A man of justice, equity and fairness .
No words can succinctly qualify your numerous qualities.
And Prof would say: " Woo di kwanu o le"? ( how many of my kind exist?)
A bu gu mu professor egbugbo iwa ( I am not a common professor)
A bu gu mu kweke kweke professor
I am, a Professor of English and the Humane Letters
The Prince of Omaka ejali.
Prof, we will miss you greatly
Tookwuhu Essa Ehugbo (Go well)
Share this tribute: RELATIONSHIP: Friend
Country: Nigeria
Posted On: September 29th , 2017
TRIBUTE TO AUSTIN CHUKWU
TRIBUTE TO AUSTIN CHUKWU
By Prof. Anezi Okoro
I received with sadness the passing of Prof. Austin Chuckwu on the 7th of August 2017 after a brief illness.
Austin was a dedicated, hardworking and jolly fellow whose love for humanity spanned beyond his immediate profession. His institution of a redeemable annual prize for the best graduating medical students of Ebonyi State University serves as an attestation. He was a man of good moral standing.
However, death is a necessary end that awaits all man. He will be missed by all.
May his soul rest in the bosom of the lord, amen!
Share this tribute: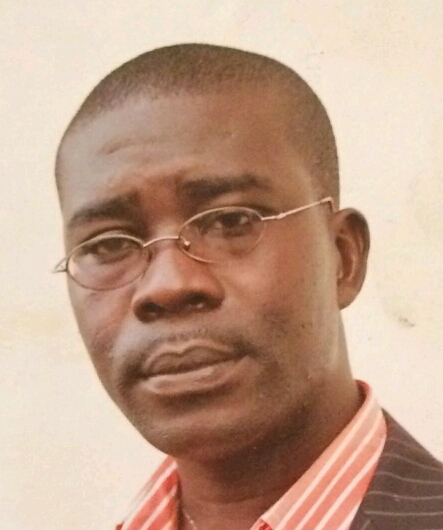 RELATIONSHIP: Cousin
Country: Nigeria
Posted On: September 28th , 2017
MY BIG COUSIN PROF AUSTIN CHUKWU BELONGS TO THE HEAVENS NOW
My big cousin Austin Chukwu belongs to the heavens now and his spirit walks among those of his dear mother, father, uncles, aunts and cousins too. As I think of the absolute finality of death and realise that I can no longer speak to him, I rue the missed opportunities – the conversations I could have had with him but never did. I suppose that is the cruelty of death and life. My cousin is no more and I shall never see or speak to him again. I cannot ask him what he thought about one idea or another.
My big cousin is no longer with us except in spirit – and I feel the pain of the loss churning deep inside the base of my stomach. No amount of tears can wash away the wound of losing the dearest man in my life but I still cry and at times, it's difficult to stop.
Right now, I am almost unable to imagine his face – his smile. I am almost unable to recall clearly his deep appreciation of his own life and the joy with which he appropriated everything that it brought to him. Because when I close my eyes, that pervasive image of him – supine, lifeless and his face cast in a black shadow – invades my mind and my only relief then becomes a gut-wrenching grief. I cannot stop crying for the man who represented everything that was good and beautiful in this world. My heart cannot accept... VIEW FULL TRIBUTE
Share this tribute: RELATIONSHIP: Mentor
Country: Nigeria
Posted On: September 28th , 2017
Department: Department of English Language and Literature
Place of Work: EBSU
ANOTHER IROKO HAS FALLEN- A Tribute to Austin Akpu Chukwu. (Another Iroko, or better put, in this instance , Mahogany (Akpu) has fallen)
Could it be true the Iroko has fallen? Could it be true that Ehugbo, English Departmrnt, Asuu (Ebsu, Absu, Funai) etc, Ebonyi, Nigeria, Africa, and indeed, the world, has lost another gem? Could it be true that the literary world has suffered yet another setback? Could it be true we cannot see this great poet, literary giant, erudite and loquacious professor, political analyst, a man who had no dull moment, the classless and fearless professor, again? Could it be true that "Anyi Dikwanu Olee", is no more?
Oh! What an August 07th colossal loss. ... VIEW FULL TRIBUTE
Share this tribute: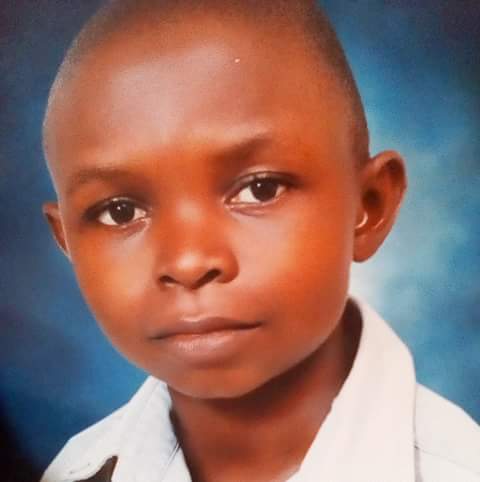 RELATIONSHIP: Student
Country: Nigeria
Posted On: October 4th , 2017
Department: English
Place of Work: Ministry of information and Culture, Birnin Kebbi
State of Origin: Ebonyi
Address: 08108737970
MY GRIEF IN BRIEF ON PROF. CHUKWU'S DEMISE
Though, he never taught my level, but I always see the Giant walk into our predecessors' lecture hall and at once, the whole class will be thrown into uproar. I would watch from afar and see how he lectures and demonstrates with authority and expertise. As he lectures, his students would shout and chant his praises, calling him PROOOF!
A seat would be brought 4 him, but he seldom sits down. As he leaves, his students would queue before and after him, just to accompany him back to his office.Then I asked, "who/what is that man," and I was told he's a PROF.
Instantly, my head grew bigger and was filled with awe. The location of that awesome scene was at one of the lecture halls of the then English Department, Faculty of Arts and Humanities, Ebonyi State University, Abakaliki. That was my first time to see a Professor. And that was Late Prof. Austin Chukwu.
Now, they say he's dead. I don't know what to say, because it is just hard to say "Rest in Peace!"
Share this tribute:
Displaying 10 out of 108 items