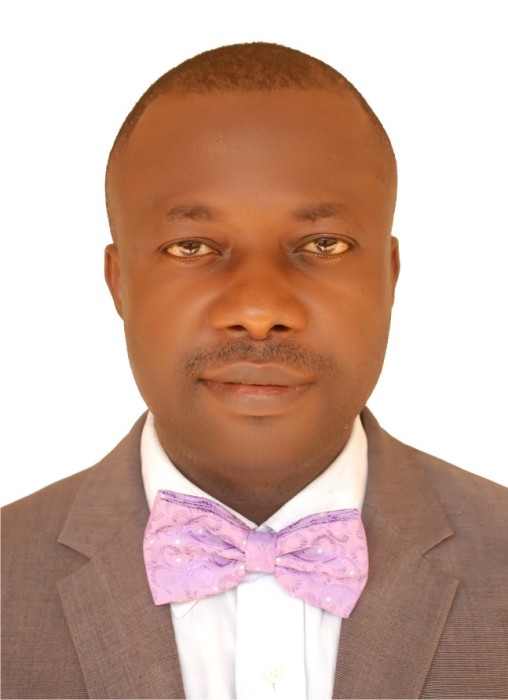 RELATIONSHIP: Mentor
Country: Nigeria
Posted On: September 19th , 2017
Department: ADMINISTRATION AND HUMAN RESOURCES
Place of Work: FEDERAL ROAD SAFETY CORPS, ZONAL HEAD QUARTERS ZONE 9 ENUGU
State of Origin: Enugu
Address: FRSC ZONAL HEADQUARTERS, 8A WORKS ROAD GRA ENUGU
TRIBUTE TO MY QUINTESSENTIAL MENTOR, PROF. AUSTIN CHUKWU
TRIBUTE TO MY QUINTESSENTIAL MENTOR, PROF. AUSTIN CHUKWU
Like the plant God raised for Jonah, you have been taken away when the heat of the day of life is still blazing hot… Oh merciless death!
The news of your demise came like a lightening thunder, shattering my tranquil soul. To many, being lachrymose is exclusive innate potency of women but I became one as tears spontaneously run down my cheeks uncontrollably when the incredible news filtered the air.
The Great Echelon! The goose that lays the golden eggs. The Mighty Iroko has fallen! The epitome of excellence: a rare genius, very loving, honest, meek, brave, vocal, dedicated, benevolent to mankind and diligent to his profession. Unu dikwanu ole? (How many are your kind?).
Oh! Nasty death! You are a cruel invader, ferocious medieval marauder, bringing to naught all that is held great and glorious on earth. You have plundered my Diamond and I despise you! You are a sadistic teacher of mysteries, invader of our joyful hours.
Like the potter, you inspiredly moulded my dreams.Becoming aprofessor of your quality becomes an inevitable ambition of my essence, to be actualized soonest.
My quintessential Prof., you taught me how to be civil but not servile. Your outstanding humility and moral rectitude continually marveled me. I recalled vividly your words in the class: "Ukwueze was right…" you echoed thrice…a confirmation of those indelible words of Raph Waldo Emerson that 'a great man is always willing to be little. '
Theindomitable lion, your academic pedigree roars across the globe. Your gigantic... VIEW FULL TRIBUTE
Share this tribute: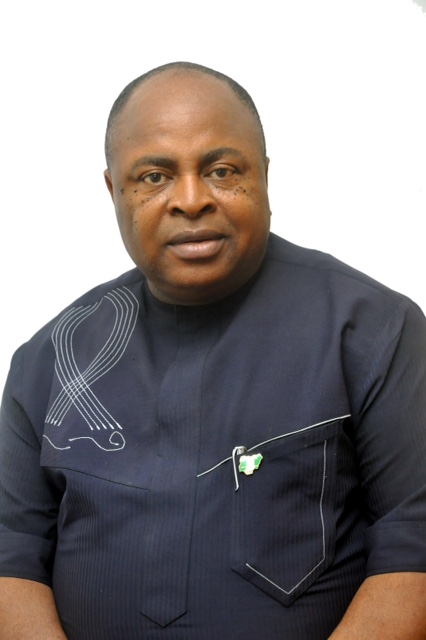 RELATIONSHIP: Friend
Country: Nigeria
Posted On: September 19th , 2017
Place of Work: Clarion Publications Ltd.
He came with a Voice
You could never mistake it
Neither can you misplace it,
You could never resist it
Nor can you disapprove of it.
Not with fine tones
And serenading ambience
Yet ebulliently sagacious
With sartorial elegance
The carriage of royalty.
It rings
It rains
It booms
It chimes
Imports so clean and clear.
Soothing
Caring
Chastising
Admonishing
Didacting.
Alas, the griot pulsates
The audience mesmerized
Surugede is on
Dare the brave move?
Or the bard sigh?
For the day nights
In yet bright strays.
The stars dim
In salutary affirmation
The voice is soundless!
Oh thou voice!!
Where art thou?
What message for the royals?
What tutelage for the egglays?
What courage for voiceblings?
Alas, no voice cometh forth,
The Voice is no more!
Go, everyone
Your own voice mould
In the plainways of the Voice.
Chooks O. Oko mnge, mnipr, mwef, PHF+++
Editor-in-Chief/CEO, Clarion Publications Ltd.
+2348033357724, +2348082407605
[email protected], [email protected]
Share this tribute: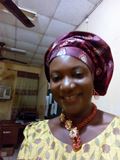 RELATIONSHIP: Student
Country: Nigeria
Posted On: September 16th , 2017
Place of Work: Nigerian Television Authority, Abakaliki Ebonyi State
State of Origin: Ebonyi
A Letter to My Mentor Who Went Gently into That Good Night
A LETTER TO MY MENTOR WHO WENT GENTLY INTO THAT GOOD NIGHT
Dear Prof,
Did you know you'd leave us so soon? I am still hurting and yet to think of you in the past. You were the livewire of any gathering you honoured with you presence. Your amazing energetic interactions and infectious laughter cannot be compared to any other. Did I tell you my initial impression of you? That I was afraid of you before we started our journey as student and teacher? I didn't. Let me start from the beginning.
Prof, before I got that admission as a Post-graduate student of Ebonyi State University, I never heard about you. One of the reasons was my movement from Port Harcourt to Abakaliki. The day I went to EBSU Pg. School and saw your name as my supervisor, I got back to my office and told one of your former students. She told me I was in trouble. I probed her with questions to understand what she meant; she resignedly told me you were unapproachable. Two days later I met a couple that went to Abia State University, and at the course of sharing the joy of my admission with the wife your name came up. They corroborated what the lady in my office told me. They so much discouraged me and made me entertain so much fear. Then I decided to pay you a visit at the permanent site even though lectures had not started. I knocked on your door and... VIEW FULL TRIBUTE
Share this tribute: RELATIONSHIP: Mentor
Country: Nigeria
Posted On: September 15th , 2017
Department: Mass Communication
Place of Work: EBSU
State of Origin: Ebonyi
Address: Department of Mass Communication, Ebonyi State University
The Great "Iroko" has fallen
I still find it difficult to believe that our mentor, the great "iroko" tree that provided shelter for many has fallen. Prof Austin Chukwu's death came unannounced and was so devastating that I kept asking myself this rhetorical question – "Why Prof Austin Chukwu?
He was a vibrant man and a lover of all people. He never discriminated against anybody, notwithstanding his status in life. He accepted all that came to him for mentorship with an open arm. He was a crusader of academic excellence.
Prof was a man of integrity. He was fair, firm, upright and transparent in his dealings with people. He was the Professor of the masses, the mouth piece of the down trodden. He lived and fought against injustice.
He identified with all that celebrated by gracing the occasion with his physical presence, what many in his status cannot do. Even when he barely knew us, he accepted to be the chairman of our wedding and so he became a father to me and my husband.
He was a man of peace. It was his belief that no quarrel or misunderstanding is beyond settlement. He, therefore, reconciled many who would have been perpetual enemies.
Prof, was a colossus, people describing him will take it from the angle they saw of him, just like the proverbial elephant described by blind men who gave their description of the elephant from the angle each of them touched.
The truth is that Prof Austin Chukwwu's life is worthy of emulation. Although he is gone, he will... VIEW FULL TRIBUTE
Share this tribute: RELATIONSHIP: Colleague
Country: Nigeria
Posted On: September 15th , 2017
Department: History and International Studies
Place of Work: Nnamdi Azikiwe University, Awka
State of Origin: Anambra
Address: Department of History and International Studies NAU Awka
THE EXIT OF AN ICON PROFESSOR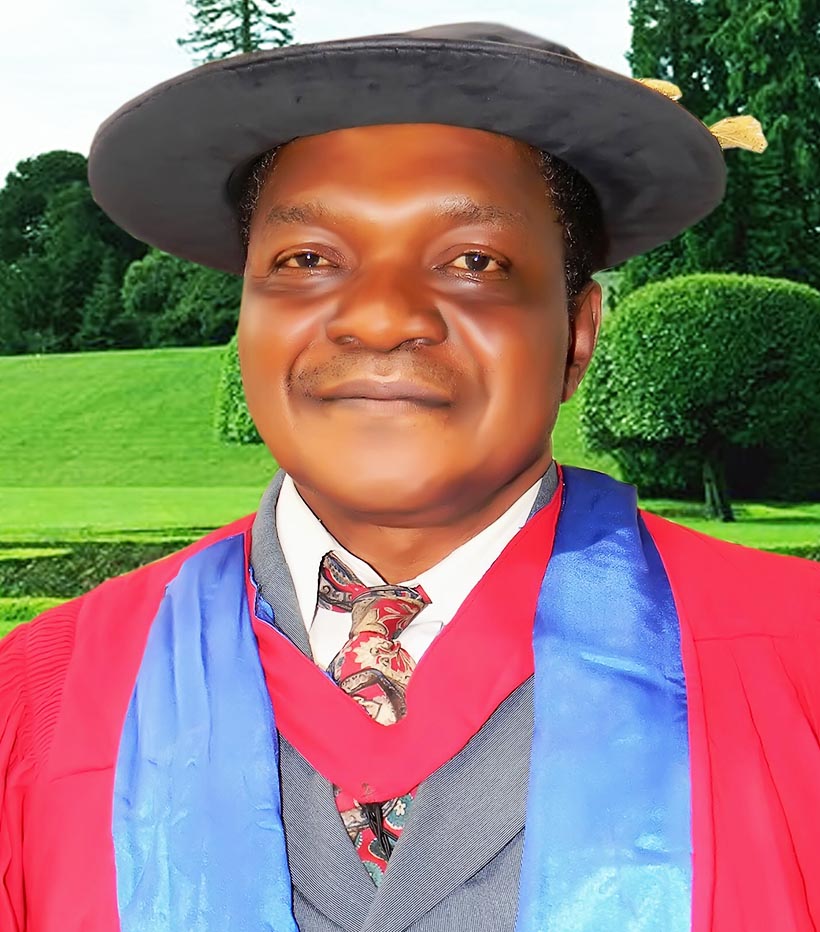 NNAMDI AZIKIWE UNIVERSITY, AWKA
Professor Ngozi Ojiakor
Department of History and International Studies
P.M.B 5025, Awka, Anambra State Nigeria.
THE EXIT OF AN ICON PROFESSOR
TRIBUTE TO PROFESSOR AUSTIN CHUKWU
To an unknown philosopher, "Death is the absence of presence, the absence of being, the endless time of never coming back, a gap you cannot see, and the wind which blows through and makes no sound".
The exit of Professor Chukwu signified "the end of an era". He was a seasoned academics administrator per excellence, an erudite scholar epitome of excellence and a super star academic.
When I first met him, his knowledge in all fields of academic discipline amazed me that I told myself that this man belonged to a different era.
History is replete with men and women of unparalled competence whose philosophy, exemplary conduct and performance had conferred substantial degree of immortality on them.
So shall it be with Prof. Austin Chukwu. He left indelible prints on the sands of time. To everything, there is a season, a time to be born and a time to die.
Adieu Distinguished Prof.
May his soul Rest in Peace.
Prof. Ngozi Ojiakor
Professor of History and International Studies
Share this tribute:
Displaying 60 out of 108 items