 RELATIONSHIP: Student
Country: Nigeria
Posted On: September 6th , 2017
Department: English Language/Literature
State of Origin: Enugu
Address: Catholic Church of the Transfiguration. VGC, Lagos
The Great Lion has slept on
A rare gem is gone The great Lion of EBSU The Great Lion of Ishieke The Great Prof. Austin Chukwu is gone. Oh Death, you have stung so hard! Oh my Great Prof. You were indeed a Great man You were indeed a Great Father You were a Great Teacher Your were a great encourager. I say good night and not good bye Sleep on my Great Prof. Sleep on the Great Lion of EBSU.

Share this tribute: RELATIONSHIP: Colleague
Country: Nigeria
Posted On: September 6th , 2017
Department: Theatre Arts
Place of Work: Federal University, Ndufu-Alike Ikwo
State of Origin: Ebonyi
Professor Austin Chukwu…Raconteur And An Adroit Parodist Par Excellence, Your Sun Set But Too Soon!!!
Each time I remember the sad truth about this tribute, I am jolted to face its stark reality. It has taken me quite sometime to come to terms with the verity that I'd be writing your tribute, which really is not one of my strengths. My hand is feeble and my pen too nibble at the pervading presence your humane image cuts in the pantheon of laureates. Prof, you epitomize an insatiable academic personage with an outer candour of many colours. This outpour of emotions bespeak of an enigma you represent in the academia. Your fatherly role is evident in every penpusher who has ever had the rare privilege of siting under your humane tutelage. You are a trailblazer as attests to your sojourn in the academia; ABSU, EBSU and FUNAI, each leaving decibel accolades wrought in academic heroism. Words have failed me once again like the proverbial (mythical) wood pecker on a day as this. But I take solace in the fact that our paths crossed and left with it fond memories.
Okee ye, I'll surely Miss You
Our Dept. will miss You more
ASUU-FUNAI will miss You most
Above all You are a great loss to the academia.
Sleep on the Prince!!!
Share this tribute: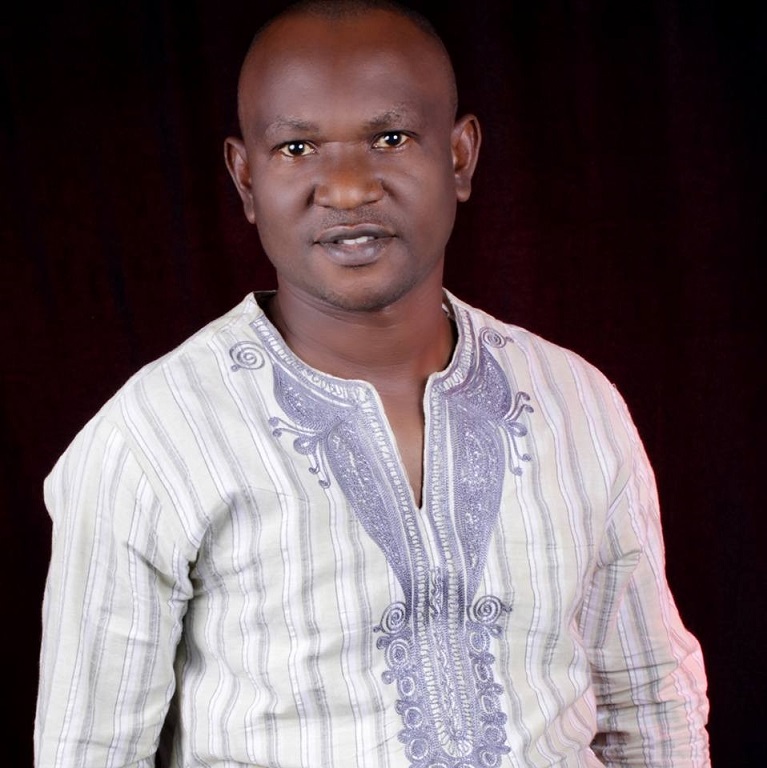 RELATIONSHIP: Family Friend
Country: Nigeria
Posted On: September 5th , 2017
GOING HOME
Teary eyes follow behind
the chime of parting gong,
and the hearts of the bold
melt like wax on a crucible
when their hero falls in the
arena. Lo my cheerless lot!
Silence has taken over the
square! Our minstrel's song
is snubbed by the high wind.
The throaty laughter of our
mentor is now a faded article
shelved for legendary tales.
For the low, he was low, and
his height yet was high, for
frequent appearance makes
no less of a great masquerade.
The great finger that motioned
even dimwitted ones to limelight!
He stood oft at the threshold,
impermeable like a bottle cork
warding off injustice and hatred,
bidding the fallen up on their feet.
Prof! Glorious ancestry, rare talent
and royalty, a trinity of fullness!
Receive, Ehugbo Omaka Ejali, your
prince! The land that knows well
her king, must salute her prince!
Let the cannon boom! Roll the drums
out! Let dancers take over the square,
for the sojourner has gone to rest!
Share this tribute: RELATIONSHIP: Mentor
Country: Nigeria
Posted On: September 4th , 2017
Department: LLLTA (English and Literary Studies Unit)
Place of Work: Federal University, Ndufu-Alike, Ikwo
State of Origin: Ebonyi
The Flight of the Eagle
Trepidation II
The first time I came across Professor Austin Chukwu was at The Ebonyi State University, and he immediately made an indelible impression on me. I was an anonymous invitee in 2006 to a Faculty of Arts Seminar during Chukwu's tenure as Dean of the faculty. My late friend, Ezennaya Okereke, then of the Department of Philosophy was presenting the paper and had invited me to witness and audit him.
In the final analysis the paper underscored the point of the indispensability of the inputs of the classical western mind, as represented by Plato, on the evolution and development of the African mind and matter involving socialization and civilization. When it came time for interaction, Professor Chukwu shot up like one stung by a scorpion, and with aristocratic airs that bothered on sure-footed erudition, he dismissed the position of the paper, rather blaming the West for much of Africa's present woes, to the enjoyment of the audience as evident in the positive uproar and thunderous hand clapping that ensued.
Whereupon Mr Odicha Ude, then Head of Mass Communication Department, apparently miffed by Chukwu's "reductionist" temper on, and disposition toward the impact of the West on Africa, recalled the charming Professor already coasting home with victory. Ude posted a teaser in the neighbourhood of: "Dear Prof, that was beautiful as usual. But, let me ask, if the white man did not bring civilization, surely you would not be a Professor of English today, speaking elegant language and receiving high ovations ... VIEW FULL TRIBUTE
Share this tribute: RELATIONSHIP: Colleague
Country: Nigeria
Posted On: August 31st , 2017
Department: Langs./Ling./Lit. Stds.
Place of Work: Federal University Ndufu-Alike, Ikwo
TAKING HIS PLACE AMONG THE IMMORTALS
I first met Prof Austin Chukwu (then Dr Austin Chukwu) in January 1998 when I joined the second year students of the Department of English Language and Literature of Abia State University, Uturu as a Direct Entry student. His lecture was the first I attended and till this day, I still recall some vivid imagistic snippets from the humorous but highly pedagogical and dramatic technique he employed in teaching us the popular Medieval English classical epic "Beowulf". Quite iconoclastic in many ways, Dr Austin Chukwu taught us other courses through which he imbued in us the art of critical assertiveness and scholastic preciousness. Encouraging us to freely ask questions and raise reasonable objections in class, he sharpened our critical acuity and never imposed any academic material on us.
In 2013, Prof. Austin Chukwu was excited to see me after so many years. His strong recommendation helped to make me an academic staff in Federal University Ndufu-Alike Ikwo where he was then the pioneer Dean of the Faculty of Humanities and Social Sciences. Working under him as my Dean, I discovered with great shock that he was still maintaining the same philosophy for which we knew him many years ago. My last encounter with him was the day I took a copy of a Book of Tributes in honour of Professor Ben Obumselu to him. Quite happy and excited, he hugged the book and immediately began to read through it. I never knew that soon, he would sadly become a subject worthy of such grand obsequies tributes! What a coincidence!
I write not to mourn the passing... VIEW FULL TRIBUTE
Share this tribute:
Displaying 75 out of 108 items